Spanish air traffic recovery at 92% in July; traffic above 2019 levels at seven of top 16 airports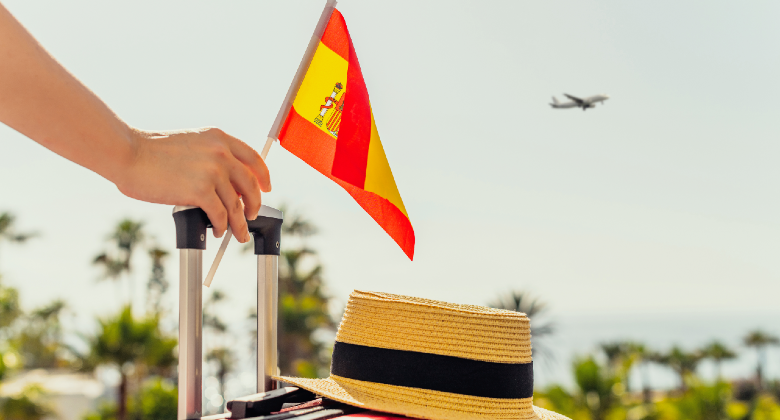 Passenger data for July from Aena reveals that Spain's airports handled just over 27 million passengers. That is only 8% fewer than in July 2019. Among the top 16 airports (all of which handled at least 350,000 passengers in July) almost half actually saw an increase in passenger throughput compared with three years earlier. Leading the way was Santiago de Compostela, in north-west Spain, which has seen an increase of 20% in demand. Despite the loss of flights provided by Air Europa and SWISS, the airport has benefitted from significant capacity increases by both Ryanair (+47%) and Vueling (+67%). Ryanair has launched 13 new routes and Vueling eight since the start of the pandemic.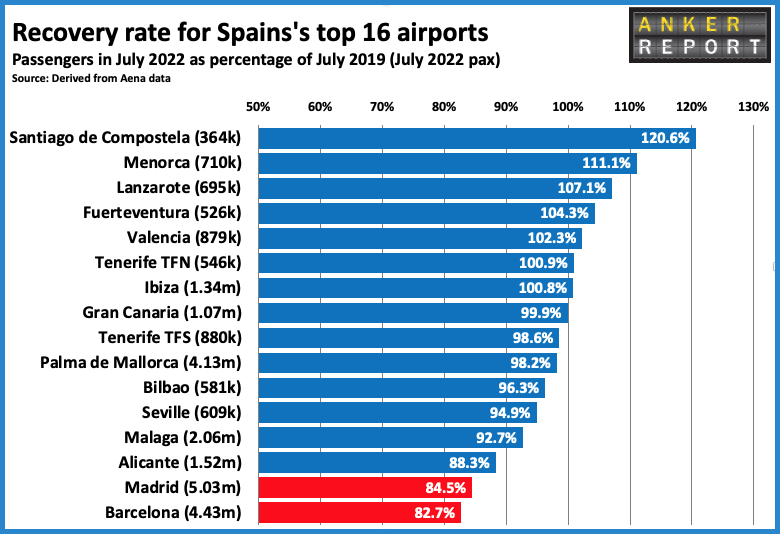 The airports with the lowest recovery rate are Spain's two busiest airports, Madrid and Barcelona. Both are reporting traffic figures that represent a recovery rate of between 80% and 85% compared with pre-pandemic figures.
Across all airports in the Canary Islands traffic is up overall versus 2019 with Lanzarote leading the way (+7.1%). Similarly, the airports in the Balearic Islands (Ibiza, Menorca and Palma de Mallorca), when combined, are also reporting growth compared with July 2019, although only by 0.1%