Spirit lands in Louisville with four routes; three more to launch before the end of 2021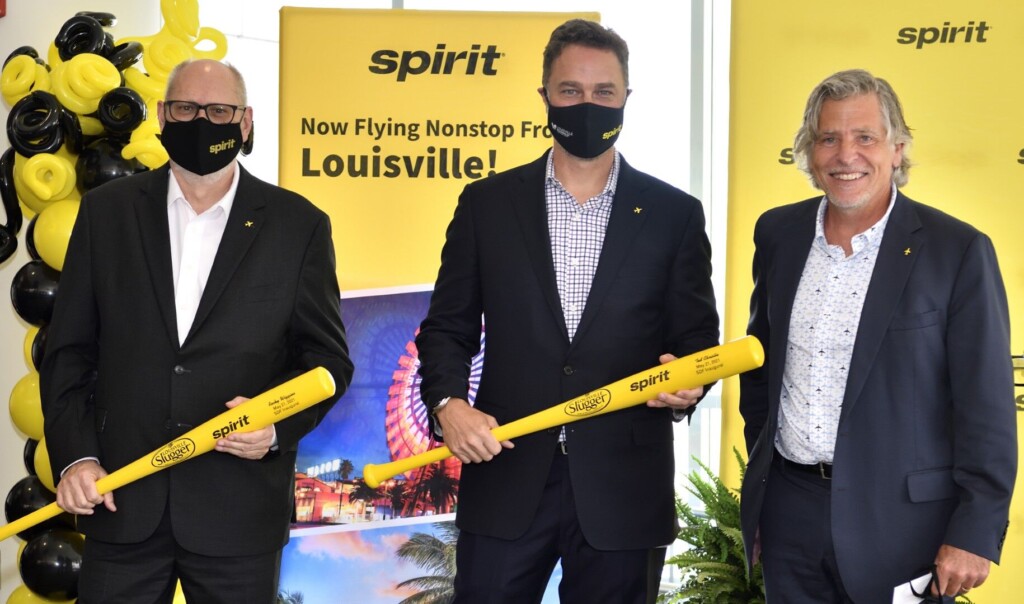 Spirit Airlines added Louisville in Kentucky to its ever-expanding US network when it launched four routes from the airport on 27 May. Fort Lauderdale and Orlando MCO in Florida, as well as Las Vegas and Los Angeles, will all be served daily. The Los Angeles connection is a new destination for the airport. The other three routes are all served by Southwest, with Allegiant also offering service to Fort Lauderdale and Las Vegas, and American and Frontier providing additional choice on the Orlando route.
Another Florida destination, Pensacola, is set to launch on 10 June with 3-weekly service. This route is not served by any other carrier. This will be followed in mid-November by two more destination; Fort Myers (4-weekly) and Tampa (3-weekly). Southwest also serves both of these markets, while newcomer Breeze is also serving the Tampa market. The new Spirit routes to Fort Myers and Tampa were announced on the same day as the airline began operations in Louisville.
"It's a beautiful day when we get to bring the best value in the sky to a vibrant city like Louisville and announce plans for even More Goon day one," said John Kirby, VP of Network Planning for Spirit Airlines. "I've seen so much enthusiasm across the whole Spirit Team as we prepared to welcome Guests onboard in Louisville, and we're off to a great start serving this incredible community. We look forward to everyone experiencing our unbeatable combination of service, reliability, new planes and low fares when they take their next trip."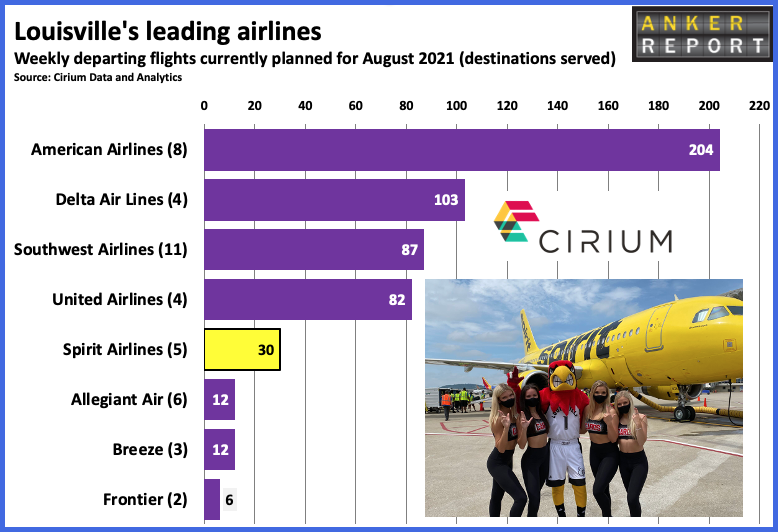 Spirit will be operating some 30 weekly departures from Louisville across five routes, making it the fifth busiest airline at the airport. It will account for just under 6% of all flights, well behind American (38%), Delta (19%), Southwest (16%) and United (15%).