St. Louis Experiences Strong Growth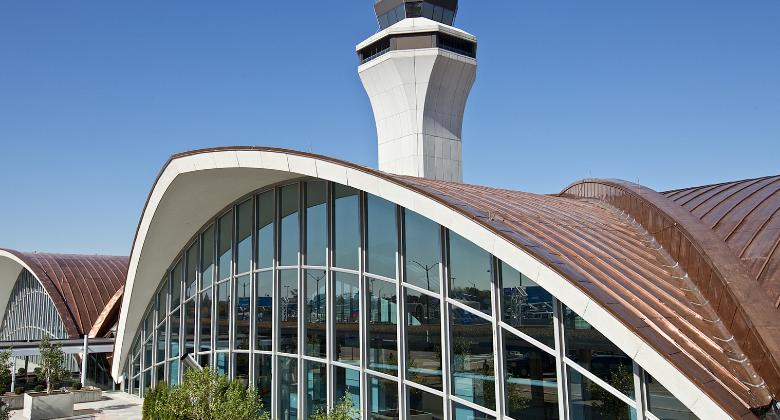 Located near the population center of the United States, St. Louis Lambert International Airport (STL) is the region's gateway to national and international travel.  Serving a metropolitan area of nearly 3 million residents and an air service catchment area of nearly 6 million residents, STL is the airport of choice for the St. Louis Bi-State Region of Missouri and Illinois.
With a $188 billion GDP, STL supports a metropolitan area with a highly diversified economy that is the third largest in the Midwest.  As the home of 14 Fortune 1,000 companies and eight Fortune 500 companies, as well as major business divisions across a wide range of industries that employ a highly talented 1.5 million-member workforce, the region boasts worldwide leadership in agricultural technology, geospatial intelligence, cyber security and bioscience.  In addition, the region is home to top-rated healthcare institutions, financial and information services companies, automotive and aerospace manufacturing and state-of-the-art logistics and distribution facilities.
St. Louis has always fostered an entrepreneurial spirit and is currently experiencing a burgeoning startup scene that has launched a new wave of innovative businesses.  This, along with the growth of some of America's best-known St. Louis-based companies, is driving the region toward an economic evolution that has been, and will continue to be, transformational.
STL has experienced strong growth over the past decade, recently topping 15 million total annual passengers.  With 2023 off to a great start, STL anticipates air service demand to continue to grow well into the future.
STL is perfectly located for, and has the capacity to take advantage of, the regional demand for air service.  Whether it is for business or leisure, the nearly 6 million residents living in STL's catchment area want to travel to more places more often.
Learn more about the opportunities that exist at STL at flystl.com.