Summer Season delivers increased connectivity at Cardiff Airport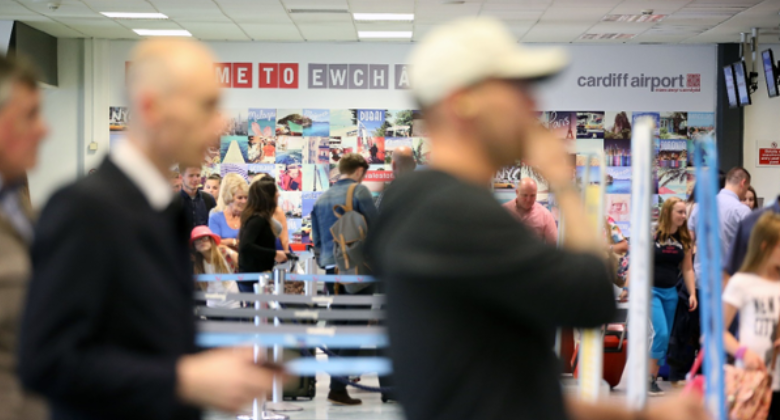 Sunday 27th March heralds the start of the Summer 2022 season at Cardiff Airport, with the busiest summer since 2019 expected at the Welsh capital city gateway. The Summer 2022 schedule will see Cardiff offer over 25 routes to popular business and leisure destinations as the airport continues to rebuild its connectivity post-pandemic.
The airport will receive a major boost to its passenger figures and recovery on 8 April when ultra-low-cost carrier Wizz Air UK launches its base operation to nine holiday destinations, flown by its fuel efficient 220-seat A321 fleet. The airport's newcomer will add to the existing comprehensive leisure route network offered by TUI, which will fly to over 20 destinations with its three based aircraft during the summer season.
Improved global connectivity will be available from 24 May when KLM increases its Amsterdam hub operation at Cardiff from daily to twice daily, making links to over 165 destinations across Europe, North America and Asia easier. Having started a five times weekly service when it commenced operations in August 2020, Loganair's link to Edinburgh will be flown six times weekly (daily except Saturday) over the summer.
Another route which will benefit from extra weekly capacity is Vueling's Paris Orly service. Flown twice-weekly over the winter, the link connecting the French and Welsh capital cities will increase to three times weekly from 27 March, with flights offered on Tuesdays, Thursdays and Sundays – an ideal schedule for a short break or a visit to Disneyland Paris. The low-cost carrier, which is part of IAG, the group that owns British Airways, also offers routes to Malaga, Alicante and Palma de Mallorca. Also continuing into the summer season is Ryanair's four times weekly operation to Dublin, with some rotations being operated by the airline's larger 197-seat B737-8200s. In addition, the Irish ultra-low-cost carrier offers twice-weekly flights to Faro and Malaga from Cardiff.
"The airport and its partner organisations have been busy hiring staff again in readiness for our busiest summer for three years," said Spencer Birns, CEO at Cardiff Airport. "There is a huge pent-up demand for air travel which has built up over the past two years during the pandemic and we're very pleased to be able to help people living in Wales take their much-needed overseas trips."