Supporting competition at congested airports with the WASG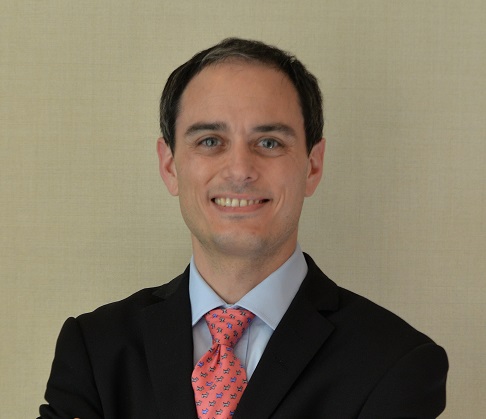 Air travel is a global industry. It is a network that connects our world, bringing people, cultures, and economies together. But this international character also implies a need for uniformity and predictability.
The issue of airport slot allocation is one such area where consistency and predictability matter. This is where the industry's Worldwide Airport Slot Guidelines (the WASG) comes into play, providing a harmonized approach for slot allocation that is both pro-competitive and new entrant friendly.  The WASG is jointly published by IATA, Airports Council International (ACI) and the Worldwide Airport Coordinators Group (WWACG).
The WASG establishes a fair and balanced framework. It recognizes the need for healthy competition and the important role new entrants play in fostering that competition. The guidelines provide that 50% of all available slots should be granted to new entrants.
Recently, airlines, airports and slots coordinators made an important change to the guidelines concerning the new entrant definition.  The earlier definition of less than 5 slots was subject to criticism, with some stakeholders contending that it sets too low a threshold for new entrant status in the slot allocation process.
The Access to Congested Airports Task Force, which consisted of experts from airlines, airports and slot coordinators explored this issue in detail. Their work involved analyzing several scenarios with varying numbers of slots, and assessed the impact of these changes across 20 global airports. The results of their analysis were insightful. They found that by expanding the pool of new entrants, the number of carriers eligible for new entrant status increases.
This is a positive development.  However, the Task Force also found that increasing the number beyond 7, would ultimately dilute the priority given to new entrants.
There is a delicate balance to be struck. While we want to encourage new entrants and foster competition, we must also ensure that the opportunities for growth for incumbents are not unduly affected.
If we were to increase the threshold beyond 7 slots, we could begin to skew the balance, distorting new entrant priorities and incumbents' opportunities for growth.  This is particularly the case for smaller incumbents who are attempting to establish themselves and grow.
Ultimately, the task force concluded that increasing the eligible slot holding to fewer than seven strikes an important balance and offers several advantages.
It allows locally-based airlines to operate a range of short-, medium-, and long-haul flights, thereby supporting all airline business models.
It enables multiple locally-based aircraft to be supported, increasing connectivity options and fostering competition through varied rotation strategies.
For non-based airlines, this adjustment provides the option to operate multiple daily services on busy routes, offering consumers more choice and greater flexibility. It also allows those airlines to spread services to the congested airport from multiple separate origins, further enhancing consumer choice where demand supports it.
Slot constrained airports that use the WASG have seen substantial new entry in recent years. In Bogota, Colombia, we have seen a number of new low cost carriers entering in the last years, including Volaris and Ultra Air, as well as growing operations by existing LCCs Viva, EasyFly and Viva Colombia.  In Europe the low cost carrier segment has grown alongside new international routes, providing choice and destination connectivity to the consumer.
By providing clear and predictable guidelines, the WASG has allowed these airports to enhance their competitiveness, attracting new entrants eager to serve new markets and consumers. The end result is a more vibrant and dynamic industry, one that better serves the needs of travelers and economies alike.