Tampa gains 25 new routes since May; Southwest remains leading carrier; Atlanta top destination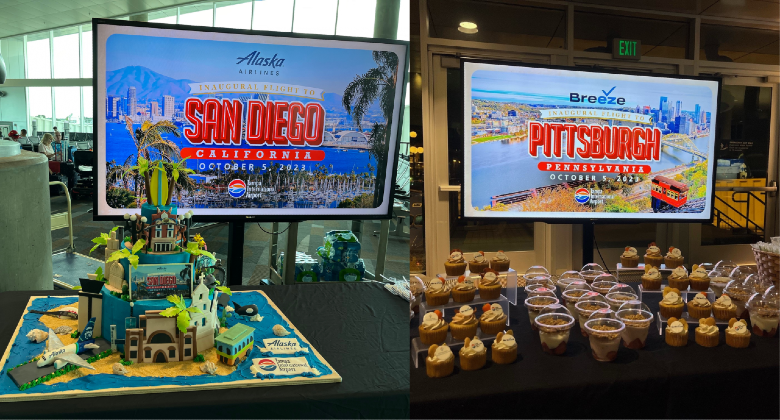 Tampa is Florida's fourth-busiest airport and has welcomed multiple carriers in recent years. In 2021, Breeze, Avelo and Eurowings Discover (now called Discover Airlines) started; Discover replaced Lufthansa. Virgin Atlantic joined them in 2022, with Lynx Air and Porter starting in late 2023.
Tampa gains 25 new routes since May 2023
The following routes are brand-new for the stated carrier; they have not been operated before. There is one exception: WestJet from Hamilton, which briefly operated 15 years ago in 2008, long enough ago to be included.
Analysis of Cirium schedules data shows that 2023 is the first year that Aguadilla, Calgary, Charleston (WV), Punta Cana, Santo Domingo, Springfield (IL) and Wilmington (NC) have had Tampa flights, at least in the past 20 years. It is notable that Toronto now has four carriers, double the number of W19.
4 May: Frontier, Aguadilla (3-weekly)
11 May: Frontier, Phoenix (daily)
17 May: Breeze, Portland, ME (2-weekly)
18 May: Breeze, Hartford (3-weekly)
21 May: Frontier, Punta Cana (2-weekly)
22 May: Frontier, Santo Domingo (2-weekly)
23 June: Avelo, Wilmington, NC (2-weekly)
3 July: Breeze, Providence (4-weekly)
5 July: JetBlue, Aguadilla (5-weekly)
2 September: Silver Airways, Greensboro (weekly)
7 September: Breeze, Raleigh Durham (3-weekly)
4 October: Breeze, Charleston, WY (2-weekly)
5 October: Breeze, Pittsburgh (2-weekly)
5 October: Alaska Airlines, San Diego (daily)
5 October: Spirit, Charlotte (daily)
29 October: WestJet, Hamilton (3-weekly); replaces Swoop, which operated until 2020
1 November: Porter, Toronto (daily)
15 November: Spirit, Charleston, SC (4-weekly)
15 November: Spirit, Norfolk (4-weekly)
15 November: Spirit, Richmond (4-weekly)
16 November: Frontier, Baltimore (daily)
16 November: Lynx Air, Toronto (4-weekly)
17 November: Lynx Air, Montreal (4-weekly)
4 December: Breeze, Springfield, IL (2-weekly)
23 December: WestJet, Calgary (weekly)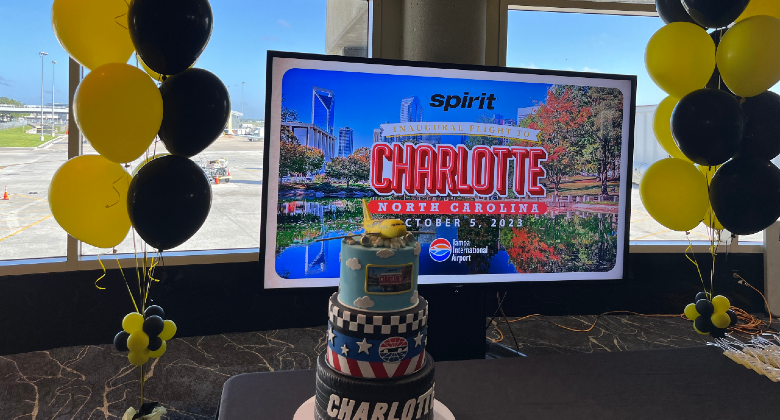 Southwest remains Tampa's leading airline
According to Cirium data, Tampa has 3.9 million departing seats this October-December (Q4), up by about 15% versus Q4 2019; the airport has well and truly recovered. While new carriers aided the development, so did multiple incumbents, among them Frontier, JetBlue and American. Of the airport's top 10 carriers, eight have more capacity now than before or are new – a significant achievement.
With more than one in four seats (about 27%), Southwest remains the heavily dominant carrier. However, its capacity remains down by 5% versus 2019, although it is still nearly double the size of number two, Delta.
Tampa is Southwest's 18th most-served airport out of 121 in its portfolio in Q4, down two places versus 2019 as the LCC overall grew by 17% and those in Florida by 11%. Southwest has 38 Tampa routes in these three months, 12 more than Delta, American and United combined.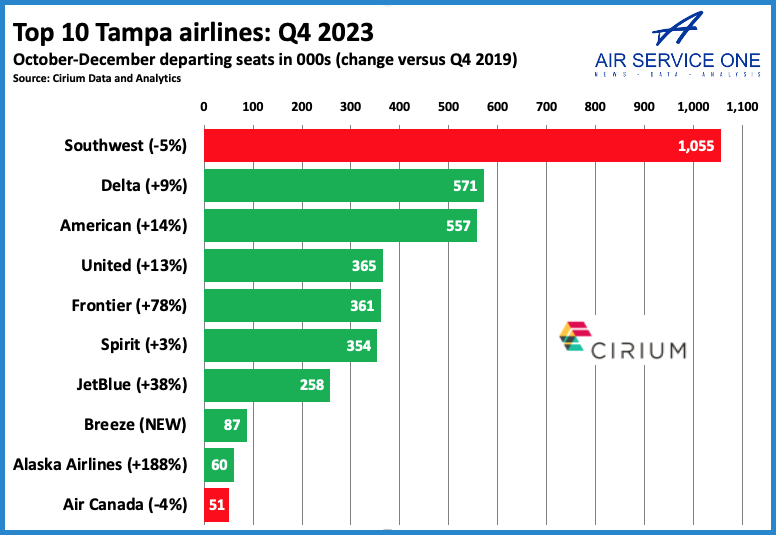 93 destinations in Q4; Atlanta is first
Tampa has non-stop flights to 93 destinations this October-December in the US, Canada, UK, Germany, Cuba, Mexico, Cayman Islands, Panama, Dominican Republic and Bahamas. Unsurprisingly, Atlanta – and other major hubs and airports serving huge metro populations – comprise the top 10 destinations. They have about 17% more seats than in 2019 – more than Tampa's growth generally – and account for 40% of the airport's available seats. This is mainly due to (U)LCC expansion.
All the top 10 destinations have more than one carrier, with the least variety of competition provided to Newark (United and JetBlue) and Charlotte (American and Spirit). Spirit began Charlotte in October 2023, replacing Contour, which operated until 2020 (Frontier also did in 2019). Four airlines operate to Atlanta. In mid-October, Delta has 80-weekly flights, Southwest 29, Frontier 12 and Spirit daily.