The sun always shines at San Diego International Airport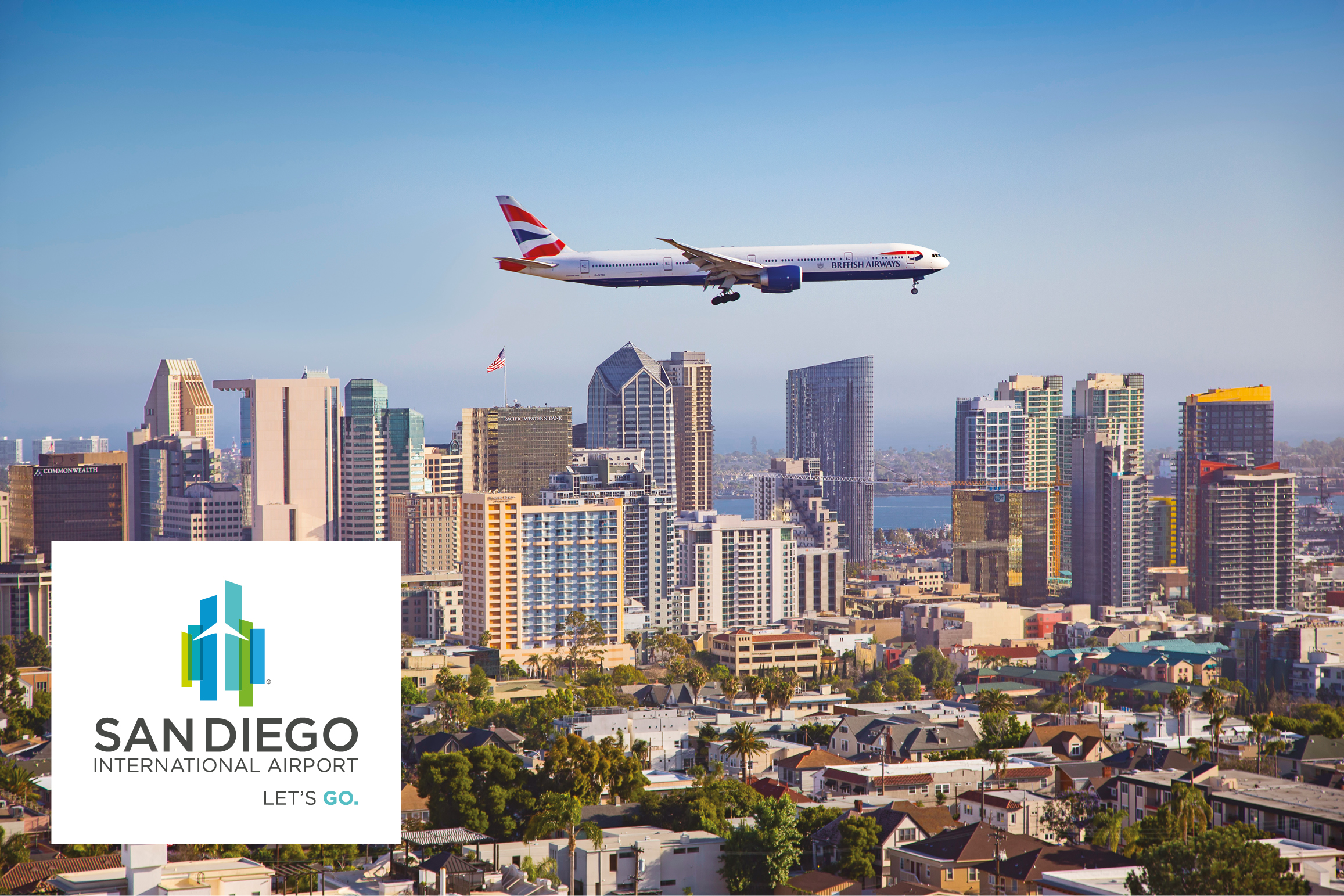 World class beaches. World's largest biotech hub. Nonstop sunshine. It's easy to see why San Diego International Airport (SAN) sees 20 million passengers per year bustling through its terminals. As Southern California's most convenient airport, SAN serves a vibrant binational region that attracts both leisure and business travelers year-round.
With 19 airlines, 115 nonstop markets, and 78 nonstop destinations, SAN is the busiest single runway commercial airport in the U.S. In the past year, SAN welcomed its first nonstop service between San Diego and Munich on Lufthansa and San Diego and Montréal on Air Canada. SAN resumed nonstop service to London on British Airways and Tokyo on Japan Airlines. SAN is also the number one recovered market to Europe as of June 2022.
Recently, SAN has undertaken its biggest capital improvement project in the airport's history – the New T1. The centerpiece of the New T1 is the replacement of the 54-year-old Terminal 1 with an attractive, modern, and efficient facility that will enhance the traveler experience. The new terminal will offer a total of 30 gates, a refreshed collection of food and beverage, news, gifts, and retail concessions, as well as more security checkpoint lanes.
The New T1 will include an outdoor patio area post-security with views of San Diego Bay, a children's play area, up to two airline or common-use lounges, and iconic art pieces located throughout the terminal to serve as wayfinding.
The project also includes improvements to the airfield and transportation to the airport's roadways system, making it easier for all vehicular, bus, bike, and pedestrian traffic to enter and exit the airport. A new parking plaza will handle several ground transportation services. The first 19 gates are expected to be operational in July 2025 and the construction of the remaining 11 gates will begin that same month. The project is expected to be completed in June 2028.