The UK's most and least recovered airports in July; Greece passes Italy for the third largest market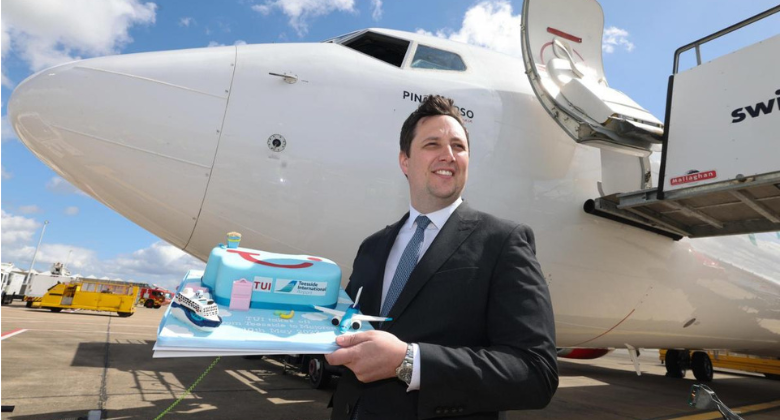 The UK's 35 busiest airports had 28.5 million two-way passengers in July 2023, according to Civil Aviation Authority statistics. Traffic was 6.4% lower than in 2019, a difference of about two million passengers. Only six of the 35 airports exceeded pre-pandemic figures.
The UK's winning airports
The following figure provides the 10 most recovered airports and the 10 least recovered. With nearly double the traffic of 2019, Teesside in the Northeast of England was the UK's most improved airport on a simple percentage change basis. However, with 25,400 passengers, it was only the 30th largest airport in July. While previously mainly about Flybe and KLM, it benefited from the return of Ryanair and Loganair in 2021 and TUI in 2022.
Of the UK's busiest 10 airports, only Bristol, London STN, Edinburgh and London LHR are among the best recovered. And of these, only the first three have surpassed pre-pandemic traffic. Bristol's development has been noted before and is mainly because of Jet2's base, good growth by TUI, the relaunch of Lufthansa and the arrival of other carriers.
In contrast, Edinburgh and London STN both exceeded 2019 figures for the first time in July. This is particularly notable as Flybe was the Scottish capital's second-largest carrier by flights, while easyJet ended its base at STN, where it was the second-largest operator. Both airports primarily benefited from strong Ryanair expansion, while Edinburgh also saw considerable transatlantic growth.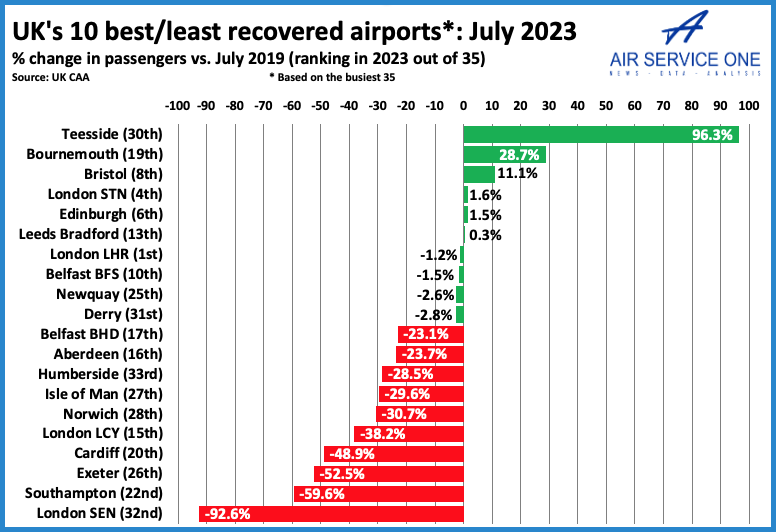 The UK's least recovered airports
Not surprisingly, most of the airports – Aberdeen, Belfast BHD, Cardiff, Exeter, Humberside, Isle of Man, Newquay, Southampton – were reliant on Flybe Mk1 and remain down considerably. Southampton is hoping its runway extension will attract carriers with larger equipment. London LCY was also badly affected by the end of Flybe – it was the airport's second-largest operator – but also because of lower frequencies by other carriers, especially BA CityFlyer, given reduced business demand.
The main exception is London SEN, whose July traffic totalled just 17,400 passengers – about 560 passengers daily – down by 92.6% versus 2019. UK CAA data shows it was then the UK's 18th busiest airport, but it is now 32nd.
Ryanair and easyJet closed their Southend bases, and Wizz Air ceased serving the airport. However, easyJet returned with non-based equipment in May 2022 and has eight routes, some of which have not started yet: Amsterdam, Alicante (resumes 29 October); Faro, Geneva (resumes 16 December), Grenoble (new; 14 January), Malaga, Palma and Paris CDG (resumes 29 October). Bulgaria's tourist carrier BH Air returns in S24.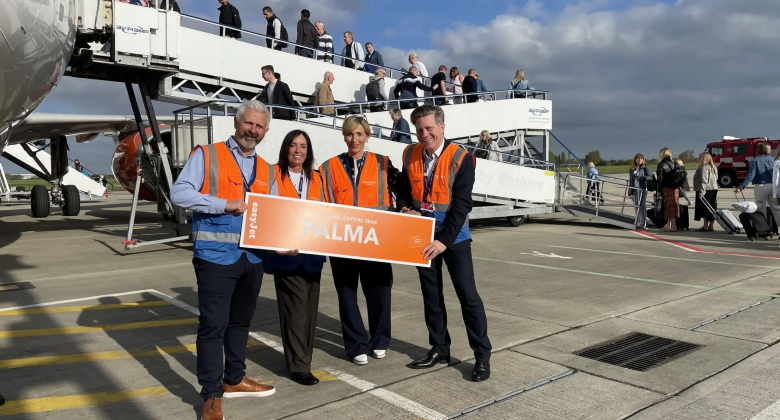 Albania was the UK's fastest growing market, but Pakistan reduced the most
Using UK CAA traffic statistics to compare July 2023 with 2019 indicates the country lost non-stop or direct flights to Belarus, Costa Rica, Gambia, Georgia, Indonesia, New Zealand, Peru, Philippines, Russia, Seychelles and Ukraine. Some were due to the Ukraine war and the resulting sanctions, others to commercial decisions. Costa Rica and Peru resume later this year, the latter with from London LHR with LATAM for the first time.
In comparison, Guyana was gained thanks to British Airways' London LGW-St Lucia-Georgetown service in March 2023, while St Vincent welcomed Virgin Atlantic in October 2021, routing London LHR-Barbados-St Vincent.
Analysis of 98 countries with UK flights in both months indicates that eight have seen non-stop/direct passenger traffic rise by 50% or more: India, Cayman Islands, Grenada, Bangladesh, Rwanda, Kosovo, Bahamas and Albania. The latter grew by 211%, with traffic growing from 19,900 passengers in July 2019 to 61,900 four years later – around 1,355 more passengers a day – inevitably mainly because of Wizz Air.
Pakistan was the worst impacted country, with UK non-stop traffic down by 87.3%. It was down to Pakistan International's continued absence due to its ban, the exit of Virgin Atlantic early in the month and British Airways reducing its Pakistan network in half. Of course, sixth freedom hub operators in the Middle East would have capitalised on this.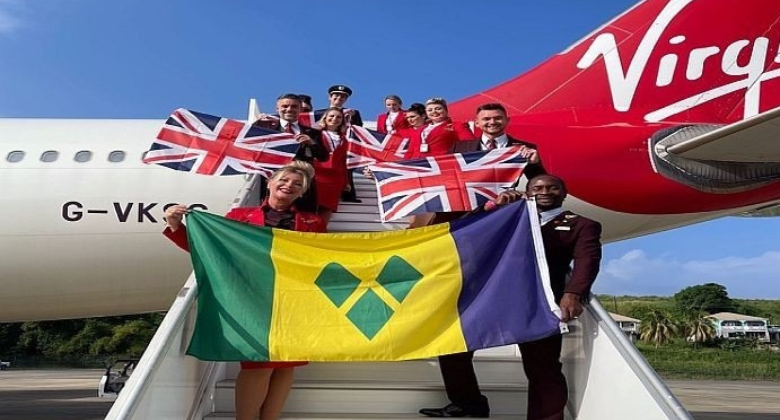 Turkey and Greece performed the best of biggest countries
The figure below shows the UK's 10 largest country markets in July. Only three had more passengers than in 2019: Turkey (+40.5%), Greece (+21.1%) and Portugal (+5.3%). The growth of Turkey – from 924,000 passengers to 1.30 million – is incredible. While it ranked 10th in July 2019, it is now fifth. Anaysis of Cirium schedules data shows Turkey's growth was less about Istanbul and much more about the holiday hotspots of Antalya and Dalaman. Meanwhile, Greece has overtaken Italy for the third spot.