The US is Copa's most served country; has 195-weekly August flights and 15 routes; Baltimore, Austin new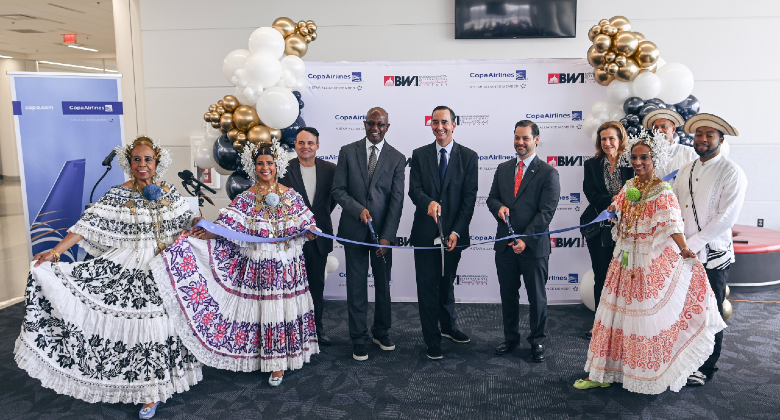 The US is a crucially important part of Copa Airlines' network. According to Cirium schedules information, it has 195-weekly one-way flights to the country in August, more than to any other country. This is helped by serving more destinations than anywhere else. Without the US, Copa's extensive Central American and South American network would be less feasible. After all, it revolves around connecting passengers through its so-called 'Hub of the Americas' in Panama City.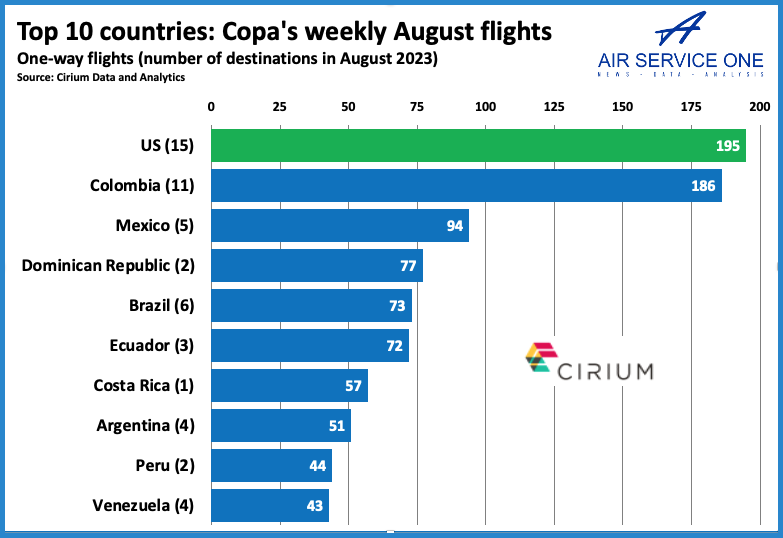 Baltimore and Austin join its growing network
Copa will serve 15 mainland US destinations in 2023 – its highest yet. It is because of Baltimore, which started on 28 June (4-weekly), and Austin, which launches on 6 July (4-weekly). They join Atlanta, which joined its network on 21 December 2021 (4-weekly). Evidently, this frequency is the minimum that Copa considers worthwhile for a new US route.
With 47-weekly flights, Miami is – not surprisingly – Copa's leading US route. This makes the Florida city its fourth most-served destination network-wide. It is beaten in August by San Jose (57-weekly), Bogota and Cancun (both with 49), and Medellin (48). Everyone knows how crucial Florida is to the carrier, with Miami one of five airports in the state served by Copa. When combined, they have 90-weekly flights – nearly half of its total US offering.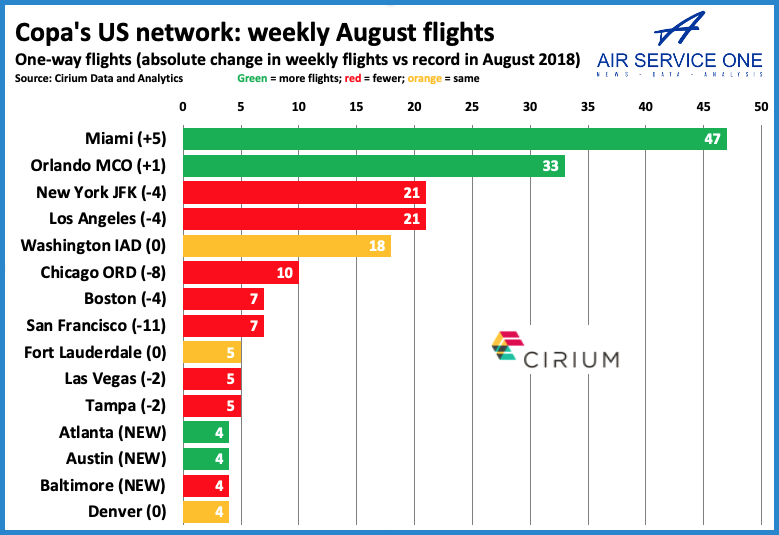 Seven destinations added since 2013; only one route dropped
Despite having the most US routes to date, 195-weekly flights is not a record. Services remain down by nearly a tenth versus the record held in August 2018, the difference of 21-weekly.
Analysis of Cirium data shows that seven US routes have fewer fights than they did. San Francisco, 5,430 kilometres from Panama City, is particularly impacted, with departures from 18-weekly (nearly 3-daily!) to daily. It is scheduled to remain daily for the foreseeable future.
It is also from the exit of Copa's only dropped US route since 2004: New Orleans. Launched in June 2015, it ended in March 2020. It was unusual in that it was one of Copa's few US routes to principally use low-capacity Embraer E-190s and Boeing 737-700s, both of which have since exited its fleet. Copa's lack of route churn is notable.