Tirana Airport sees rapid growth amidst tourism boom and airline rivalry; Ryanair launching soon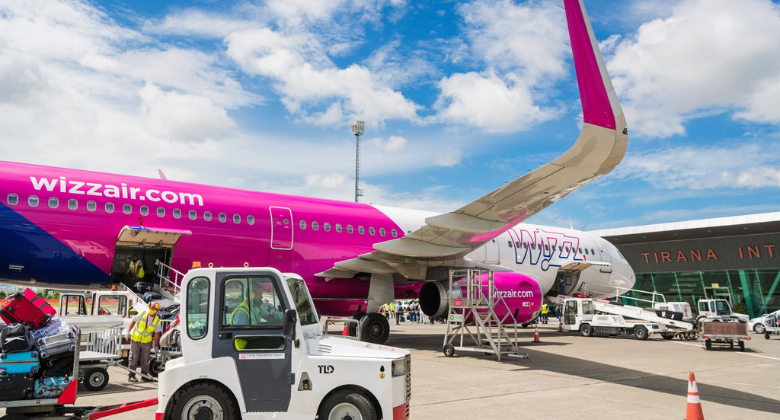 Albania has emerged as Europe's fastest growing aviation market with passenger numbers at its gateway in the capital of Tirana more than doubling compared to the pre-pandemic 2019. The country's thriving tourism industry, a new airport operator and an ensuing battle between ULCC juggernauts, have secured the country's position as star performer in the European aviation sector.
Albania capitalised on the pandemic, leaving its borders open throughout the global health emergency with few restrictions placed on incoming travel-starved visitors. The policy brought this previously undiscovered market into the limelight, with its affordable prices and stunning coastline along the Adriatic and Ionian Seas attracting travellers from across the globe.
Despite being located in central Albania, Tirana serves as a gateway to the coast, with no other commercial airports in the region.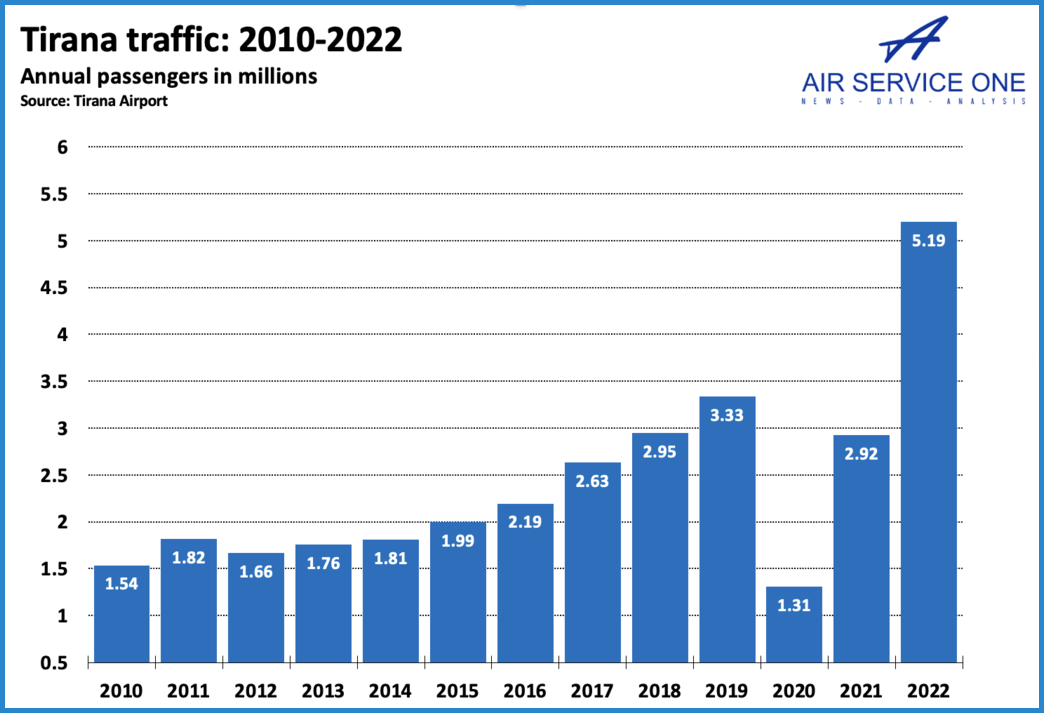 Wizz Air is Albania's biggest carrier
Wizz Air was quick to recognise the arising opportunity on the Albanian market. With a low presence of airlines, an almost non-existent penetration of LCCs and a small national carrier with a fleet of three aircraft, Wizz opened a base in Tirana in the summer of 2020 and is now the country's largest airline with eleven aircraft stationed in the Albanian capital. According to traffic statistics published by the airport for September 2023, Wizz Air accounts for 62% of the market, followed by Air Albania (7.8%) and Albawings (6.1%).
By the end of the year, Wizz Air will boast 51 destinations out of Tirana, six of which are operated on a seasonal summer basis.
In addition to tourism, the Albanian market also relies on diaspora travel, or those visiting friends and relatives. With over 400,000 people with Albanian citizenship living in Italy, and over 700,000 being of Albanian descent, it comes as no surprise that Italy is Tirana's largest market by available seat capacity.
Ryanair to launch Tirana operations
Wizz Air is only part of the puzzle that has led to Tirana Airport's wide-scale growth. In 2020, a new airport operator took over and launched an aggressive policy of attracting new airlines with attractive incentive schemes and discounts. This has resulted in 25 airlines maintaining flights to the Albanian capital during the 2023 summer season, with another ten operating seasonal charters.
For next year, three carriers have already announced the launch of new routes to Tirana; airBaltic from Riga (from 2 May), Iberia from Madrid (starting 28 March), as well as Transavia from Amsterdam.
One of Tirana's most prized new customers is Ryanair, which commences operations from the city on 31 October with non-based aircraft. The carrier will introduce 17 destinations, with 96 departing flights in the first week of its launch. It will compete directly with Wizz Air on 11 of its 17 routes.
Wizz Air has responded to Ryanair by announcing a further 10 new and returning routes from the airport, along with higher frequencies on 12 existing routes.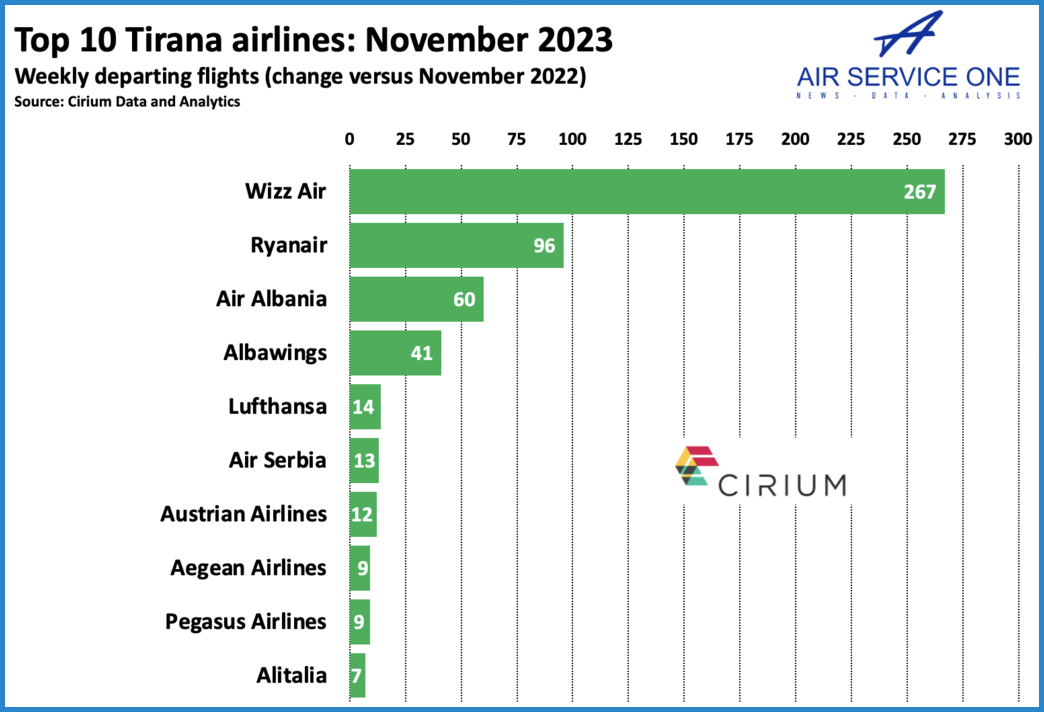 New coastal airport to challenge Tirana
Albania's pristine coastline, which has been enticing tourists from across the world in recent years, has generated much of Tirana Airport's growth. However, poor road infrastructure has made it a necessity for a new airport to be built closer to the country's southern coastal region.
Vlora International Airport, located on the Albanian Adriatic, is scheduled to open in April 2024. It is likely to attract numerous airlines, including both leisure carriers and LCCs.
Vlora is expected to lure some of Tirana's traffic due to its more convenient location, however, the extent of the impact is currently unknown, with airlines yet to announce flights to the coastal airport, which is still under development.
The remarkable passenger growth at Tirana Airport can be attributed to a combination of factors, including Albania's tourism boom, a welcoming aviation environment and battle between some of Europe's largest carriers. As the airport continues to evolve and expand, it is expected to continue to play a prominent role in the region's aviation landscape, while its stellar growth on a European level is likely to continue in 2024.