Top 20 fastest-growing airlines in N America revealed; Southwest, Delta and United share 50% of growth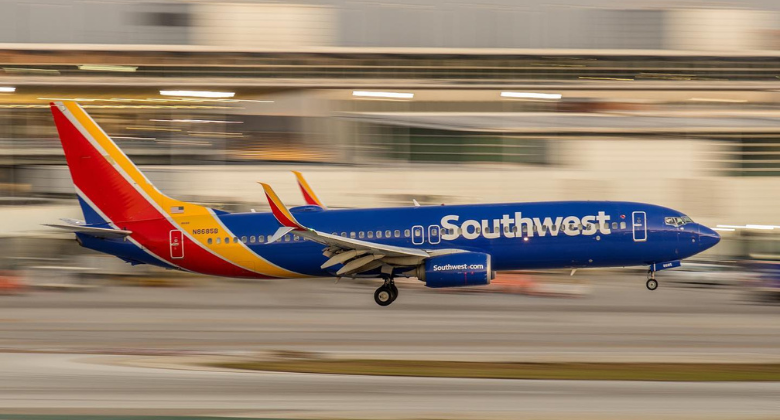 Departing seat capacity across all airports in North America (Canada, Mexico and the US) is expected to grow by just over 10% in the second quarter of this year. Some 900 airports in the region will see departing seat capacity rise from 315.2 million in April to June 2022 to 348.3 million during the same period in 2023. That's an increase of 33.1 million departing seats.
Over 21% of those additional seats will be provided by Southwest, with United and Delta both accounting for just over 14% each. In other words, just three carriers (out of almost 200) will be responsible for almost half of all the additional seat capacity added in North America during the last year.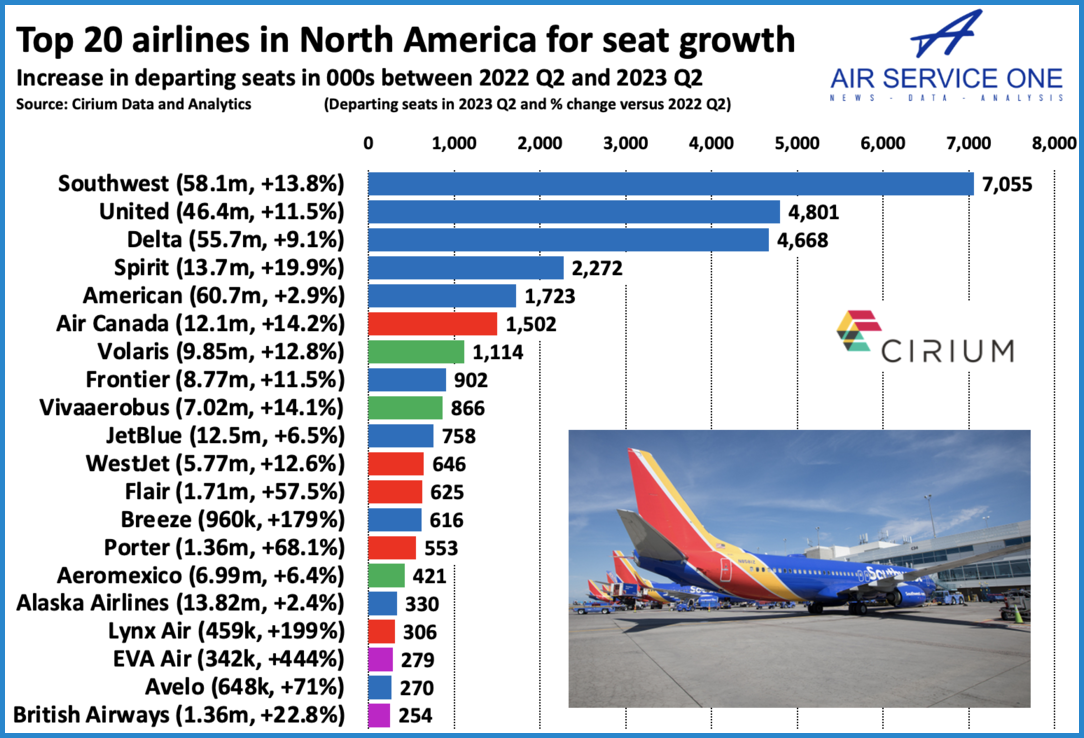 The top 20 airlines for capacity increases in North America comprise 10 US carriers, five Canadian carriers (shown in red), three Mexican carriers (shown in green) and two non-North American carriers, British Airways and EVA Air from Taiwan.
Among the US carriers are the two new relative newcomers, Avelo and Breeze. However, notable by its absence is normally fast-growing Allegiant. Its capacity in the second quarter is down 1.1% compared with last year, according to analysis of Cirium schedules data.
Norse Atlantic (UK) is biggest new carrier
The biggest new carrier in North America by scheduled seat capacity in 2023 Q2 is set to be Norse Atlantic UK (IATA code Z0) which will be operating flights from London LGW to Fort Lauderdale (starting 26 May), Los Angeles (starting 30 June), New York JFK (already started), Orlando MCO (starting 25 May) and Washington IAD (starting 1 June). Two further routes will follow on 1 July (San Francisco) and 2 September (Boston) if everything goes according to plan.