Total passengers at top 15 airports in European Russia down only 13% compared with 2019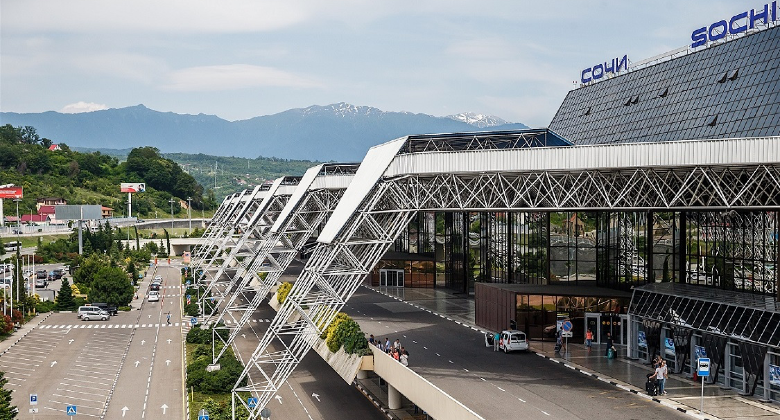 Data compiled by The ANKER Report for Air Service One reveals that the top 15 airports in European Russia (as opposed to Asian Russia) welcomed 135.5 million passengers in 2021, with the three main airports serving Moscow leading the way. This compares with 155.8m passengers passing through these same 15 airports in 2019. That means that these airports combined showed a recovery rate of 87%, as passenger numbers last year were down just 13% compared with the last, full pre-pandemic calendar year. The top four airports, which are also the leading airports for international traffic, all showed a decline in demand last year compared with 2019. However, nine of the next 11 airports reported traffic growth compared with 2019. The other two airports, Samara and Rostov-on-Don experienced very modest declines in demand of just 0.2% and 5.3% respectively. Three airports reported traffic growth of over 50% compared with 2019. Anapa (+79%) and Sochi/Adler (+64%), which are both on the Black Sea, both benefitted hugely from the growth in domestic tourism. Meanwhile, Kaliningrad, which is the biggest city in the Russian semi-exclave bordered by Poland and Lithuania, saw passenger traffic grow by 65%.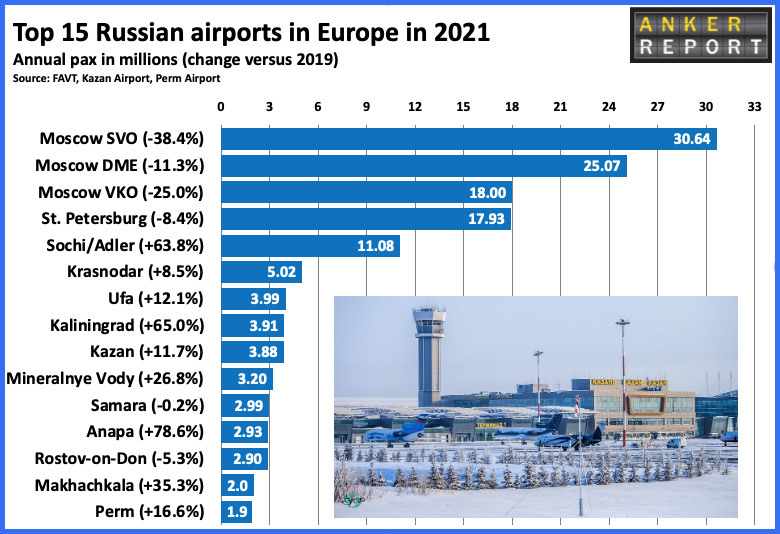 Analysing monthly traffic data for Russia's four busiest airports (the three main airports in Moscow and St. Petersburg) shows how relatively quickly traffic started to recover after the start of the pandemic, at least compared with other countries across Europe. Traffic had recovered to 50% of the pre-pandemic level by August 2020, something that the UK has not yet achieved in any month. For the last five months of 2021, the recovery rate was in excess of 80%. Among other major European air travel markets, only Turkey has come close to that level of recovery.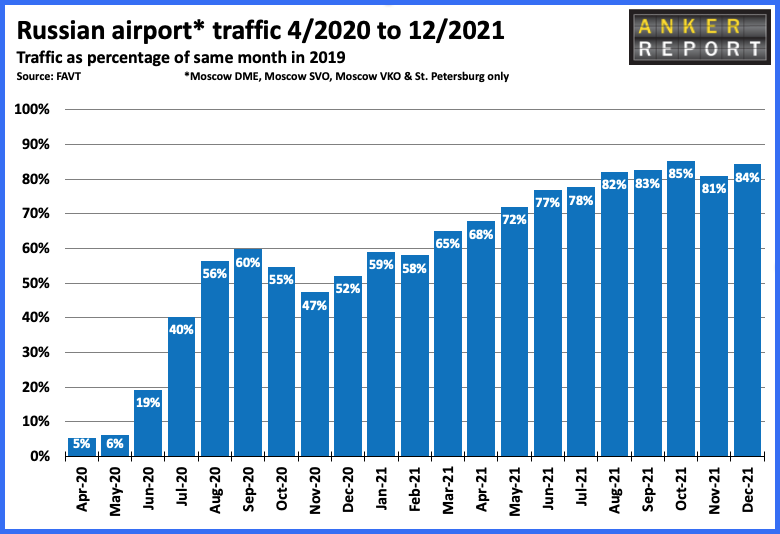 Given that the four airports analysed above were the poorest performing (in recovery rate terms) among Russia's leading European airports, the true rate of recovery for Russia's European airports will have been significantly better than shown.