Tourism boom drives Oman Airports growth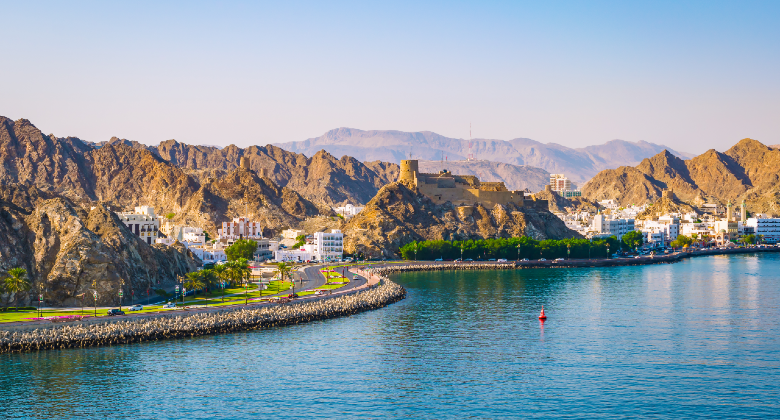 It's never been easier to travel to Oman – and the country's surging popularity is sending Oman Airports soaring.
Like many international gateways, Oman's have seen a return to pre-pandemic levels in 2022. The government lifting all Covid restrictions was the main driver, but its decision to offer visa-free travel to citizens of more than 100 countries has also been a factor.
Oman's booming tourism appeal has promoted increased interest among airlines. Muscat Airport has seen new routes from Turkish Airlines, Salam Air, Pars Air, Indigo and Go First.
National carrier Salam Air has also added vital links to India from Sohar Airport, meaning the north of Oman is now well connected to the subcontinent.
All this adds up to busy terminals. In total, almost six million visitors arrived by air to Oman during the first eight month's of the year.  In September alone – the last month for which there is data – there were almost 900,000 visitors.
"The easing of restrictions has clearly been a key driver of growth," said Dr Tibor Mihalka, Route Development Senior Manager, Oman Airports. "But the decision to grant visa-free access to Oman for citizens of over 100 countries has also helped to support the recovery of the tourism in Oman, an industry that is one of the main drivers of the country's economy."
Famed for its friendly hospitality, whitewashed cities and scenic deserts, Oman has provided a warm welcome to tourists for many years – and has plans to roll the red carpet out for millions more each year.
A range of tourism developments are underway across the country as part of the government's Vision 2040 project, which aims to diversify Oman's economy over the next two decades.
Already 1.7bn rials ($4.4bn) have been invested in projects to boost tourism. Similar levels of investment are being made in other sectors, all of which present ongoing opportunities for route development.
"Our route development team are looking forward to highlighting these opportunities to our airline colleagues over the coming months,"  said Dr Tibor Mihalka, Route Development Senior Manager.