Transavia now twice as big as Air France at Orly; serving over 90 destinations non-stop this summer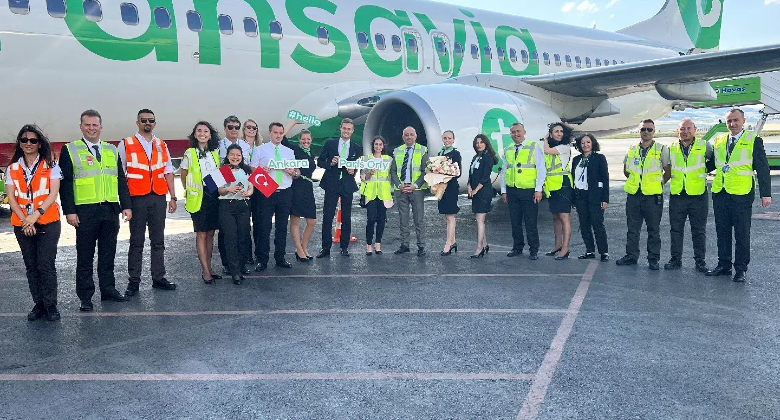 An interesting development, apparently driven by the pandemic, is how Air France has chosen to use its low-cost subsidiary Transavia (IATA code TO) to significantly expand its leisure network from Paris ORY. Analysis of Cirium schedule data shows that while Air France has reduced its seat capacity by 33% at Orly (comparing August 2022 with August 2019), Transavia has increased seats during the same period by 69%. As a result, Transavia now offers twice as many flights (and seats) from Orly than Air France.
Over 90 routes this summer from Orly
This summer Transavia is offering non-stop flights to over 90 destinations across Europe, North Africa and the Middle East. The leading country markets in August, which have all grown by more than 50% in the last three years, are Greece, Spain and Portugal. Arguably the most significant development has been the transfer of domestic routes from Air France to Transavia, with the lower-cost carrier now serving Biarritz, Brest, Montpellier, Pau, Perpignan and Toulon. Air France continues to serve Marseille, Nice, Toulouse and the four main airports in Corsica.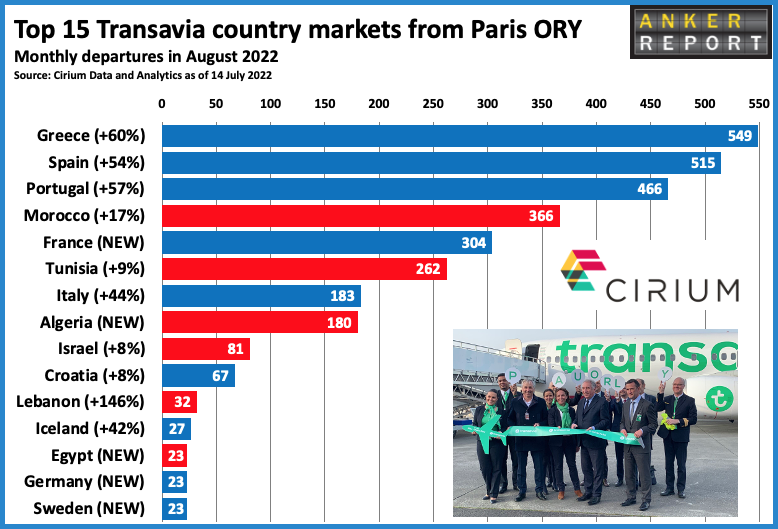 Six of the the top 15 country markets are outside of Europe (shown in red) including four in North Africa. Other new country markets (apart from France) for Transavia from Orly include Algeria, Armenia, Cyprus, Egypt, Germany, Jordan, Slovenia, Sweden and Turkey. This summer has seen several new international routes launched from Orly (weekly frequency in brackets):
Ankara: 10 July (2)
Bodrum: 3 July (1)
Glasgow: 1 April (3, service suspended since 8 July)
Kefalonia: 23 April (1)
Lamezia Terme: 8 July (2)
Larnaca: 9 July (2)
Ljubljana: 14 April (2)
Pau: 27 March (12)
Perpignan: 27 March (14)
Podgorica: 23 April (1)
Ponta Delgada: 6 July (2)
Skiathos: 23 April (1)
Yerevan: 24 April (1)