Turkish Airlines serves 83 international destinations in Europe from Istanbul IST hub; London LHR top route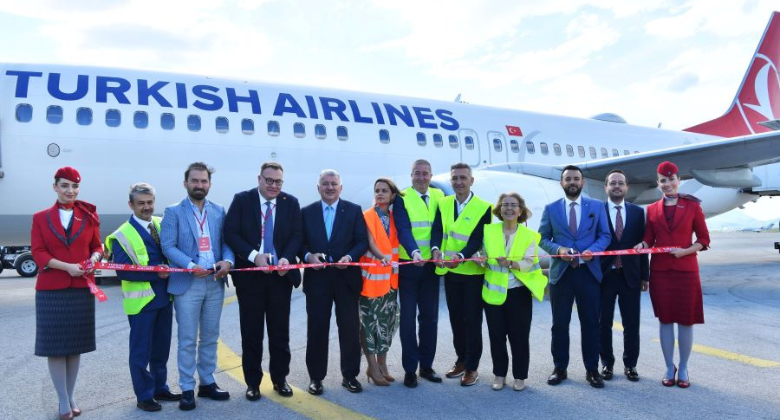 Istanbul is the location for this year's Routes World, taking place between 14 and 17 October. According to Cirium data, Turkish Airlines has 83% of Istanbul IST's international Europe seats in October-December 2023 (Q4), excluding the domestic market. Already a true fortress hub, it rises to 86% when all Star Alliance carriers are included and 88% when all codeshare partners are added.
36% of Turkish Airlines' capacity is to international Europe
Analysing Turkish Airlines' entire network reveals that more than a third of its available seats in Q4 is to international Europe. It has nearly as much capacity as the carrier's operation elsewhere put together (excluding intra-Türkiye), helped by surpassing its previous record.
Given the number of Turks in Germany, the popularity of Türkiye as a holiday destination, Turkish Airlines' enormous Istanbul hub and Star Alliance, Germany is its biggest international country market globally. Seven of its top 10 countries by seats are in Europe.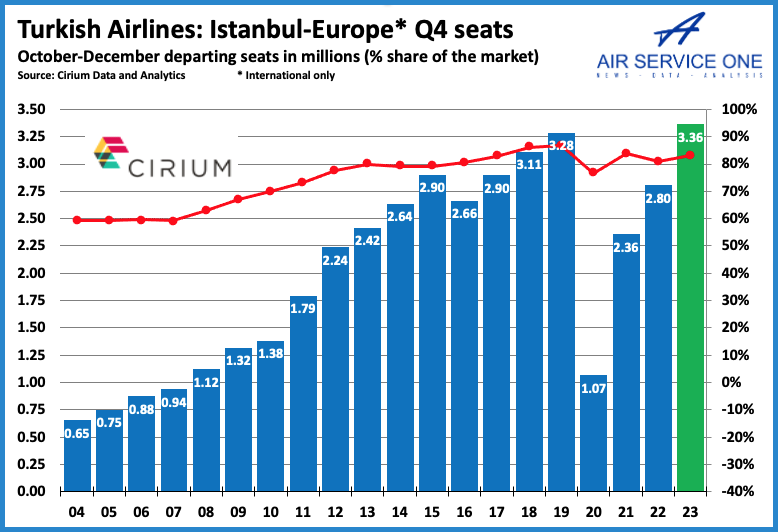 83 destinations across Europe are served; seven more targeted
While Q4 is the low season for point-to-point Istanbul demand, transfer passengers continue at a huge level, which helps to explain the use of so many widebodies. Vital to connectivity is network size, with Turkish Airlines' international European market comprising 83 destinations in 35 countries. Bilateral agreements slow its expansion, but partners may help to overcome it.
With 11 airports, more German airports see the carrier than any other European country. Then there is Italy (eight airports), France (seven), Spain (five) and the UK (five). It serves two or more airports in 19 of its countries, which incudes Montenegro. While Podgorica, the capital, has been served since July 2010, Tivat – a popular tourist destination – came online in June 2022. Perhaps surprisingly, it is served year-round.
Two destinations were added to Turkish Airlines' network in 2023. On 1 May, Kraków was launched (3-weekly in Q4, along with 3-weekly flights by codeshare partner LOT), joined four days later by Palermo (4-weekly). The carrier has disclosed that it wishes to add Bergen, Glasgow, Iasi, Katowice, Nantes, Newcastle and Timisoara across the continent.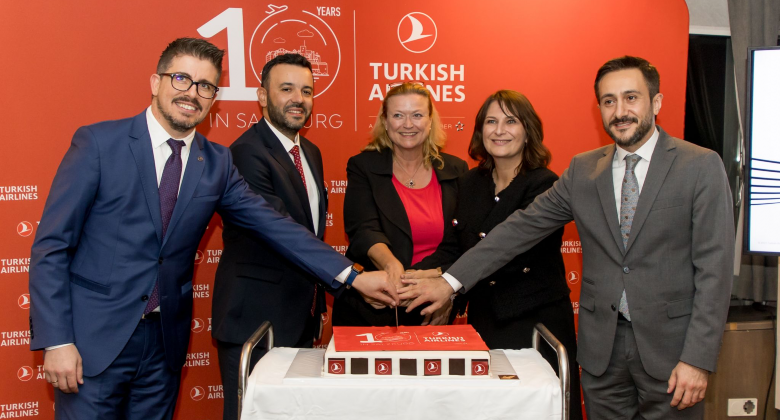 London LHR is the leading route
Not only is network expansiveness important for connectivity – frequency is too. In the week Routes World is in town, Turkish Airlines' average international European route has 17 weekly flights from IST. Analysis of Cirium data shows that 29 routes have at least 3-daily flights, rising to 54 for 2-daily. Only 13 are sub-daily.
IST-London LHR is the largest market by available seats with 42-weekly flights (21 by widebodies). It competes directly with British Airways (20-weekly). AnadoluJet, Pegasus and Wizz Air also operate between London and Istanbul. Turkish Airlines also serves London LGW (20-weekly), while lower-cost unit AnadoluJet has Istanbul SAW-London STN (18-weekly). The Turkish Airlines Group has 54% of flights.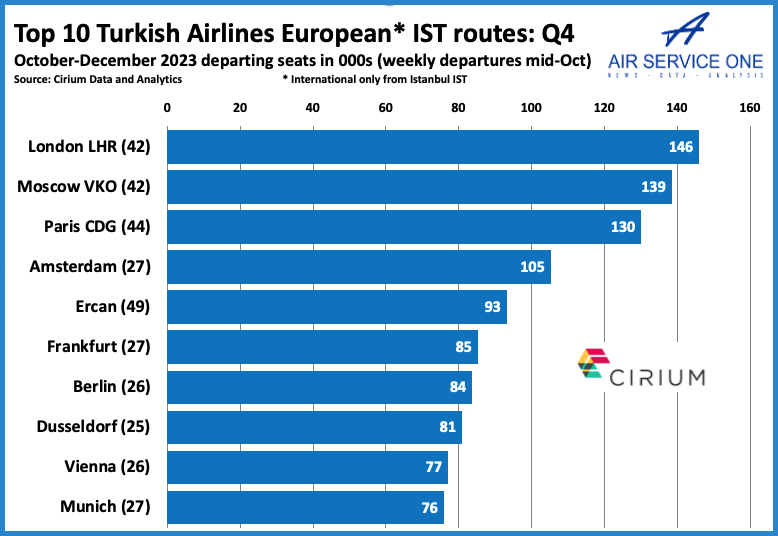 35 airports are no longer served
Using Cirium to compare Turkish Airlines' international European network from IST to anytime in the past 20 years shows that the following airports are no longer served, based on having at least 50 flights. Ukraine was previously an important part of its network. While it cannot be served due to the war, it will return. Places that were only served due to another airport's temporary closure are excluded.
Albania: Tirana (switched to partner Air Albania)
Austria: Graz
Belarus: Minsk
Denmark: Aalborg
France: Paris ORY
Germany: Berlin TXL (closed), Berlin SXF (closed), Friedrichshafen, Karlsruhe, Münster Osnabrück
Italy: Genoa, Turin, Pisa
Netherlands: Rotterdam
Russia: Astrakhan, Krasnodar, Moscow SVO, Rostov, Samara, Sochi, Stavropol, Ufa, Voronezh
Slovakia: Kosice
Spain: Santiago
Ukraine: Dnipropetrovsk, Donetsk, Kharkiv, Kherson, Kyiv KBP, Lviv, Odessa, Simferopol, Zaporizhzhia
UK: London STN