Twin Jet has 11 routes in September, with half its network starting since 2022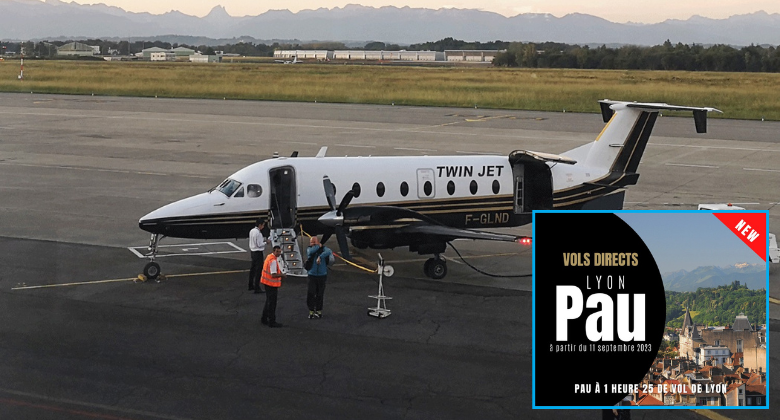 French regional carrier Twin Jet rarely receives attention. According to the airline's website, it has 13 Beech 1900s, each with 19 seats. The rare type is even less common in Europe. Cirium shows that 99% of the airline's operations are on weekdays while 1% is on Sundays. There are no flights on Saturdays. This chimes with its focused operation and the higher-yielding passengers that it targets.
11 routes are served in September
Twin Jet has 11 scheduled routes, all relatively thin (a route map is shown later in the article). Many were taken over from another carrier after they exited the market. Eight routes are served at least 6-weekly (again, there is effectively no weekend service), with frequency important for its targeted market segments. Its seven domestic routes are supplemented by four from France to Germany and Italy.
Routes cover an average distance of 430 kilometres, with the 700-kilometre link – from Toulouse to Metz Nancy – the longest airport pair. These flights often take 90 minutes, based on Flightradar24 information.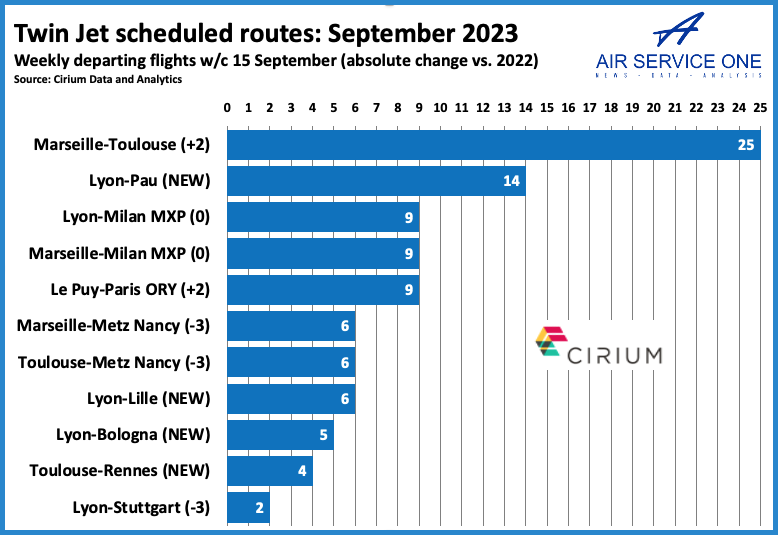 Competes on two routes – including with easyJet
Competition on its niche network might not be expected, hence the ability to charge high fares to cover the high seat-mile costs from such small aircraft. Cirium indicates it faces another carrier on two routes (18%), each competitor with larger and more economic aircraft.
It even faces easyJet between Toulouse and Rennes. In what is rather extreme competition, Twin Jet serves it 4-weekly, while easyJet is 6-weekly. easyJet uses 156-seat A319s versus 19-seat B1900s. Interestingly, Twin Jet began it after easyJet entered the market, but only because other carriers ceased serving it.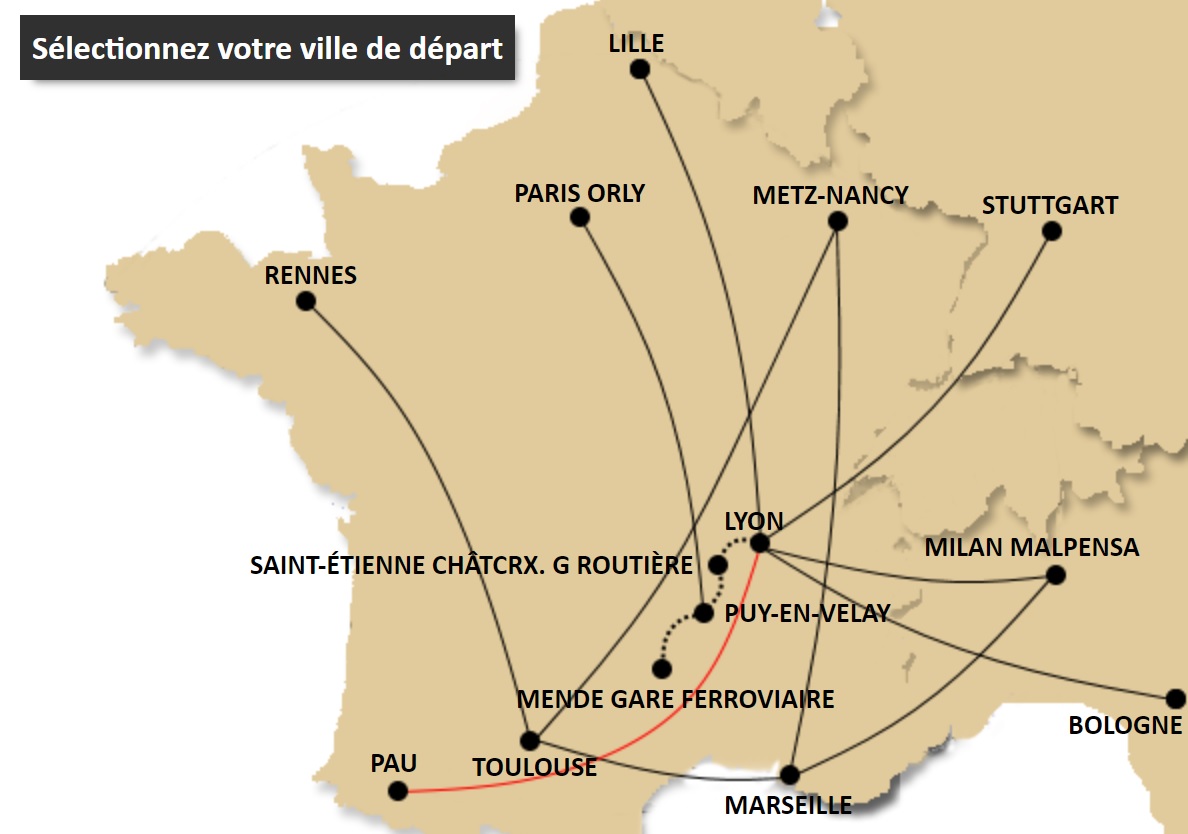 More than half of routes have started since 2022
While Twin Jet has existed since 2001, six of its 11 routes started since January 2022, suggestive of the big churn that it has experienced. Indeed, Cirium shows that 18 airports and 26 routes have exited its network in the past decade. In 2022, Twin Jet introduced Marseille-Toulouse (17 January; last served by the carrier in 2018), Lyon-Milan MXP (12 September) and Lyon-Bologna (1 December).
Three routes began in 2023. On 11 September, Twin Jet introduced Lyon to Pau (14-weekly). Covering 510 kilometres, it is among its longest services. It has 3-daily flights from Monday to Thursday and 2-daily on Fridays. It replaces Air France, whose regional unit operated it for years until 2013, with Hop launching it in 2019. It ended on 10 September 2023, the day before Twin Jet took over. Hop operated 9-weekly using the 76-seat Embraer E170, providing 684 departing seats per week versus 266 with the B1900.
Lyon to Lille also launched this year (17 April; 6-weekly). Twin Jet replaced Hop, which – as you might expect – ended it shortly before. Curiously, trains can take less than three hours. It was followed by Toulouse-Rennes (30 May; 4-weekly), which materialised from the exit of Chalair and Transavia France in 2022.