UK-India had 3.1 million passengers in 2022; non-stop market is fast growing; London LGW now served by Air India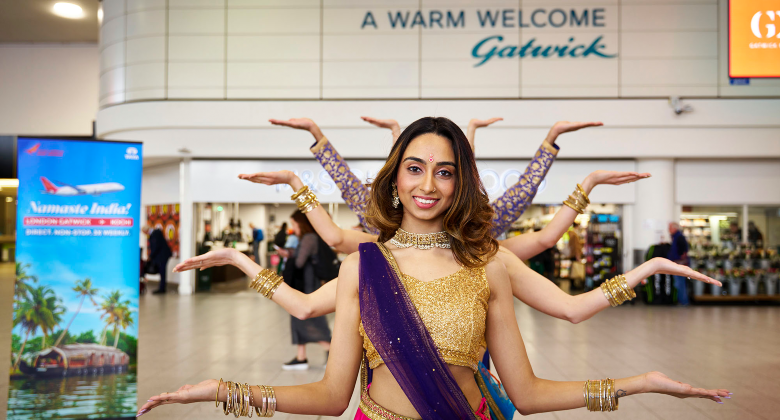 The UK is India's largest second-largest long-haul market by passenger traffic, behind the US. In 2019, approximately 3.5 million point-to-point passengers flew to/from the UK. While that reduced to around 3.1 million last year, it still had more than 8,000 passengers daily.
Invariably, many travelled indirectly, especially through the Middle East to secondary destinations. They also flew indirectly from various UK cities unserved by non-stops – including Manchester. They were attracted by a combination of extensive networks, high frequencies, product quality, competitive prices – and little alternative.
UK to India in 2022
Examination of traffic data tells that more than half (55%) of last year's 3.1 million passengers flew indirectly. Predictably, Dubai was the primary gateway, then Abu Dhabi, Delhi (to wider India), Doha and Mumbai (to wider India). Emirates carried the most transit passengers, followed by Etihad, Air India, Qatar Airways and Gulf Air. However, it varied massively by specific O&D.
Of the estimated 45% local passengers who flew non-stop, most did so with Air India, then British Airways, Virgin Atlantic, Vistara and Air Canada. Air Canada launched winter-only Toronto-London LHR-Mumbai fifth freedom service on 30 October (daily), after last operating it three decades ago as part of a longer routing.
When indirect and non-stop traffic is combined, Delhi was the UK's leading market (27.1% of passengers), then Mumbai (21.0%), Kochi (8.6%), Bengaluru (7.1%) and Ahmedabad (6.7%). In the UK, London LHR was unsurprisingly first (81.0%), but Manchester – no longer with India flights – was second, albeit very distantly (7.1%). Still, more than 200,000 passengers travelled to/from India – yet it is unserved.
UK-India non-stop market passes 1 million seats
After much stagnation, the UK-India non-stop market has grown strongly recently, as shown in the following figure. According to Cirium schedules information data, there are 1.15 million one-way seats this summer. That is the highest to date and 20.1% above the previous record held in S18. It is from good across the board growth following the exit of Jet Airways.
London LHR, London LGW and Birmingham all have India non-stops this summer, with 11 airport pairs and 17 routes. As has often been the case historically, British Airways is the largest operator. However, the gap between it and Air India has shrunk to just 1.4%. While they were almost identical last year – hence Air India being the largest non-stop operator – BA had a 14-percentage point lead as recently as S14.
British Airways: 35.2% of the non-stop market in S23; five routes
Air India: 33.8%; eight routes
Virgin Atlantic: 16.2%; two routes
Vistara: 14.8%; two routes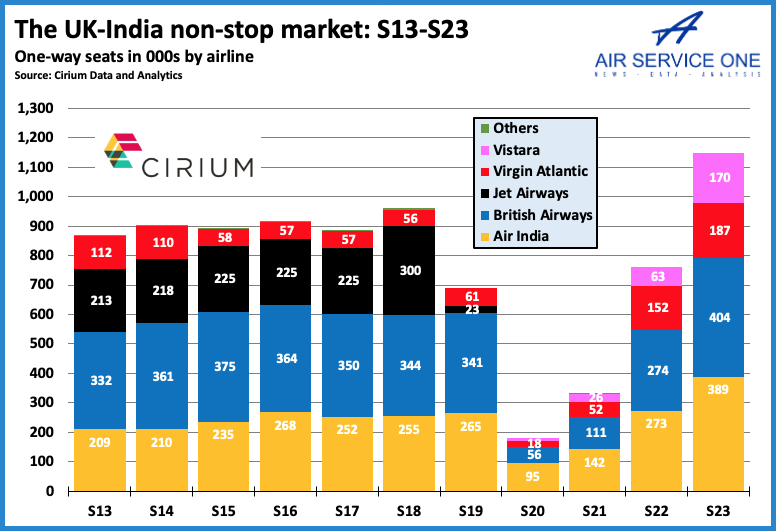 Five new routes
As of 31 March, the UK has the following new routes this year. Air India has simply moved its four from London LHR to London LGW. It uses Gatwick as a lower-cost airport for its secondary and lower yielding India routes, while its Heathrow slots are used to grow frequencies to core and higher yielding Delhi and Mumbai.
26 March 2023: Air India, London LGW-Ahmedabad (3-weekly)
26 March 2023: Air India, London LGW-Amritsar (3)
27 March 2023: Air India, London LGW-Kochi (3)
28 March 2023: Air India, London LGW-Goa (3)
1 June 2023: Vistara, London LHR-Mumbai (5)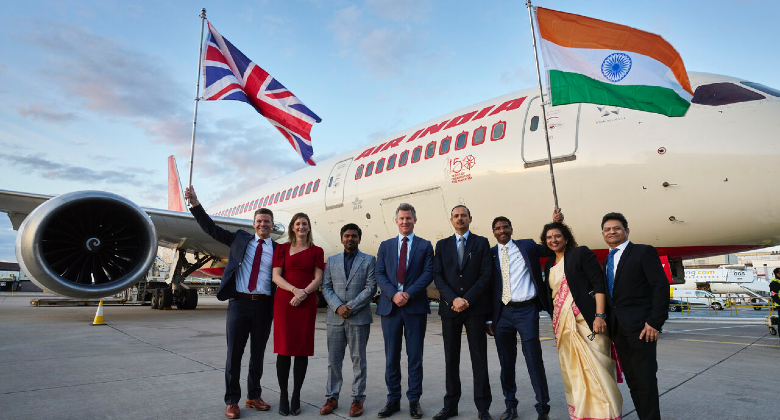 London LHR-Mumbai closes the gap with Delhi
While Vistara briefly operated between Mumbai and Heathrow during the pandemic, it was not a regular service. This changes this summer when it becomes the fourth carrier in the 7,220-kilometre market. (Assuming Vistara also operates this winter, when Air Canada returns, it will be number five.)
As the following figure shows, it has 421,000 one-way S23 seats, closing the gap with Delhi. It is because of Vistara's entry and Air India increasing Mumbai to 2-daily. This builds on the return of Virgin Atlantic in 2019, and British Airways growing to its highest frequency (21-weekly) in W22. In the first week of August 2023, there are 47 flights: BA has 21-weekly, Air India 14, Virgin Atlantic seven, and Vistara five.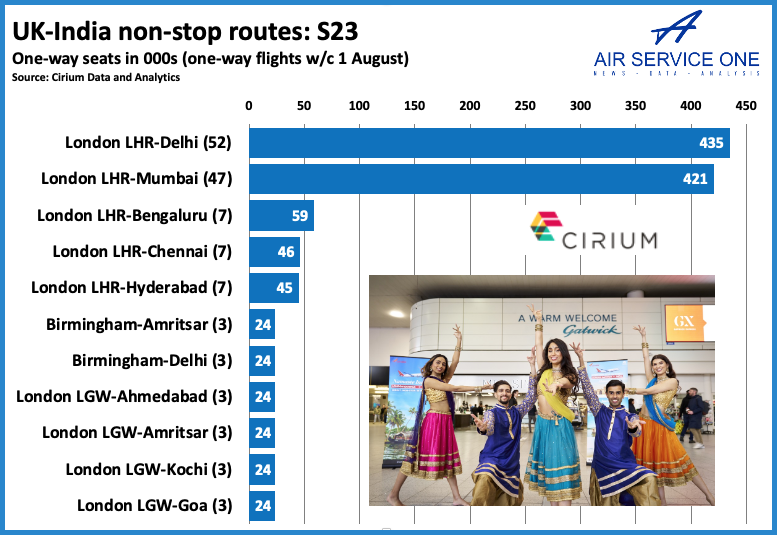 Non-stop versus flying via the Middle East
Despite the notable rise in non-stop capacity and flights to nine Indian airports, changing en route will always be crucial – although less so from Heathrow to Delhi and Mumbai. After all, when combined, Emirates, Qatar Airways, Etihad Airways, and Gulf Air alone serve eight UK airports with 275-weekly flights in the first week of August. When flydubai is added (to which Emirates passengers may transfer), these carriers collectively serve 14 Indian airports with 503-weekly flights in the same week.