Ukraine traffic in January was at 82% of pre-pandemic levels; Ryanair and Wizz Air are leading airlines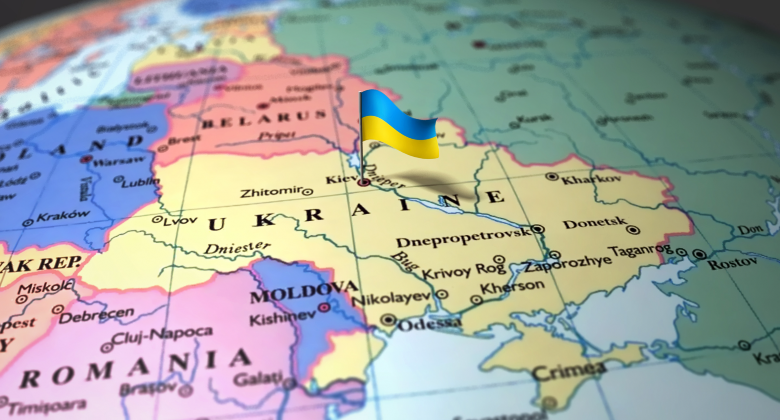 Ukraine was one of the few European countries to see passenger numbers recover to at least 80% of pre-pandemic levels, at least for some months, in 2021. Despite a population in excess of 40 million, the country's airports handled just 24 million passengers in 2019. For comparison, Poland, which has a slightly smaller population, saw its airports welcome twice as many passengers in the same year.
Last year, Ukrainian authorities reported that just over 16 million passengers passed through the country's airports, down one third from the pre-pandemic figure. Well over half of these used the main international airport in the country, Kiev Boryspil. With over 9.4m passengers, it ranked 24th in Europe in 2021 according to ACI Europe, ahead of the main airports serving Brussels, Copenhagen, Dublin, Oslo, Stockholm and Warsaw. In 2019 it had ranked 43rd with 15.26m passengers.
Four other airports handled over one million passengers in 2021, including Kiev IEV (branded locally as Igor Sikorsky Kyiv International Airport), the second airport serving the nation's capital.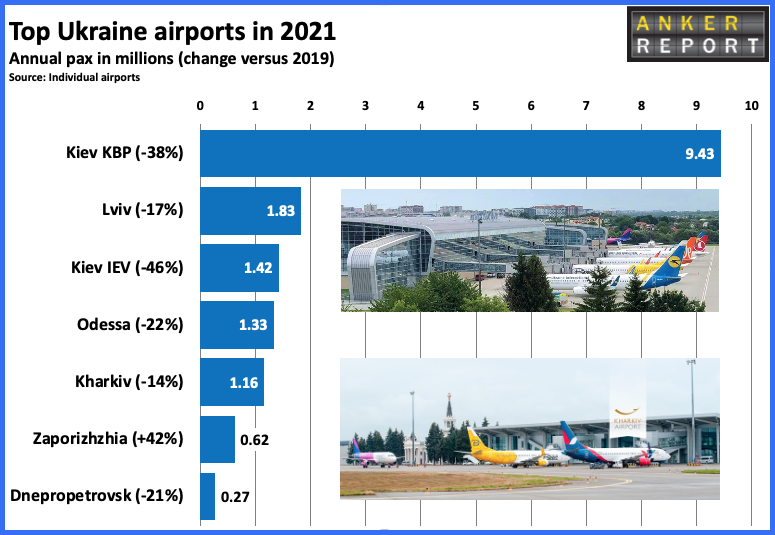 In the second half of 2021, the traffic recovery rate in Ukraine was in excess of 70% for every month, peaking at 84% in August and September. This year started well in January with traffic at 82% of the level of January 2019. However, February is likely to see a fall in this figure as a result of several foreign airlines reducing or cancelling flights to Ukraine due to the political tensions with neighbouring Russia.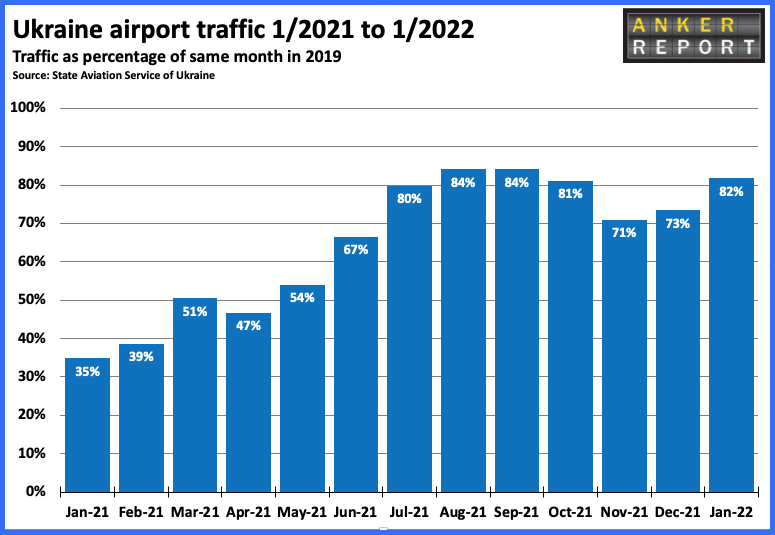 Ryanair and Wizz Air offer more seats than Ukraine International Airlines
Analysis of Cirium data shows that in January the leading airlines in terms of seat capacity from Ukrainian controlled airports were:
Ryanair: 126,566
Wizz Air: 110,174
Ukraine International Airlines: 86,326
Turkish Airlines: 65,859
SkyUp Airlines: 44,226
Bees Airline: 42,714
Since the annexation of Crimea by Russian forces in 2014, Aeroflot no longer serves any airports controlled by Ukrainian authorities. It does, however, serve Simferopol in Crimea, which Cirium data still classifies as a Ukrainian airport.
The most popular international destination from Ukraine in 2021 (based on scheduled seat capacity) was Istanbul IST, ahead of Warsaw WAW, Dubai, Tel Aviv, Istanbul SAW, Vienna, Amsterdam, Tbilisi, Frankfurt and Berlin. New destinations served non-stop from Ukraine last year, that were not served in 2019, include Abu Dhabi, Dalaman, Jeddah, Lodz, Podgorica, Riyadh, Tashkent, Tivat, Venice TSF and Zagreb.