Umbria International Airport serving Perugia set for record year; British Airways and Wizz Air new in S22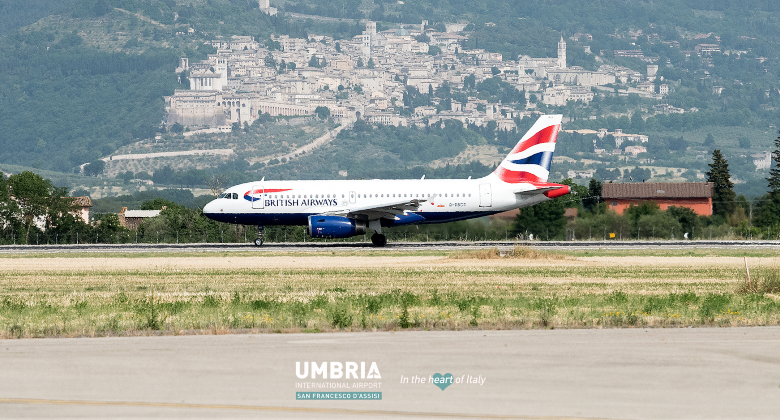 Not many airports in Europe are yet reporting traffic data that shows demand significantly above 2019 levels. However, Umbria International Airport San Francesco d'Assisi serving Perugia and the surrounding area in central Italy is one of them. In August the airport welcomed 55,742 passengers which is 142% more than in the same month in 2019. Until now, the airport's busiest year had been 2015 when just over 270,000 passengers passed through the facility. That record looks likely to be smashed this year as the airport has already welcomed over 240,000 passengers in the first eight months.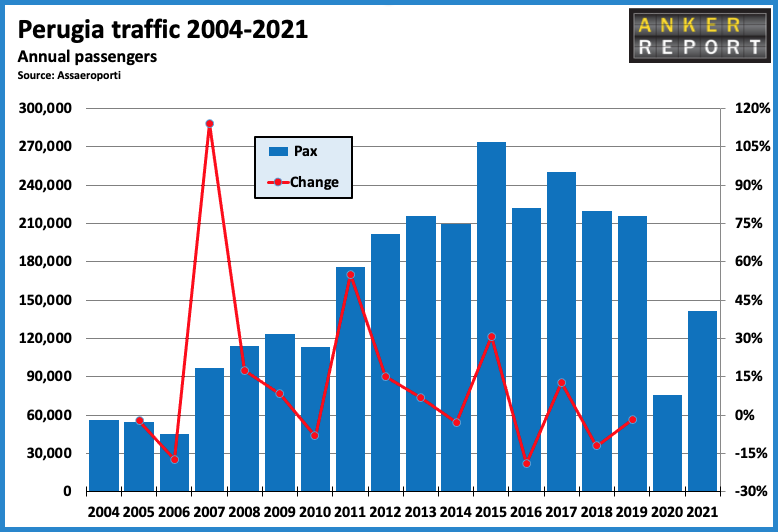 New record pax figure in August
In both July and August, the airport handled more than 50,000 passengers, an unprecedented figure in the airport's history. Since the start of the pandemic the airport has managed to secure several new airline services. These were:
2020: Transavia to Rotterdam / Ryanair to Palermo
2021: Ryanair to Cagliari and Lamezia Terme
2022: Alba Star to Lamezia Terme and Trapani / British Airways to London LHR / Ryanair to Barcelona, Brindisi, Bucharest and Vienna / Wizz Air to Tirana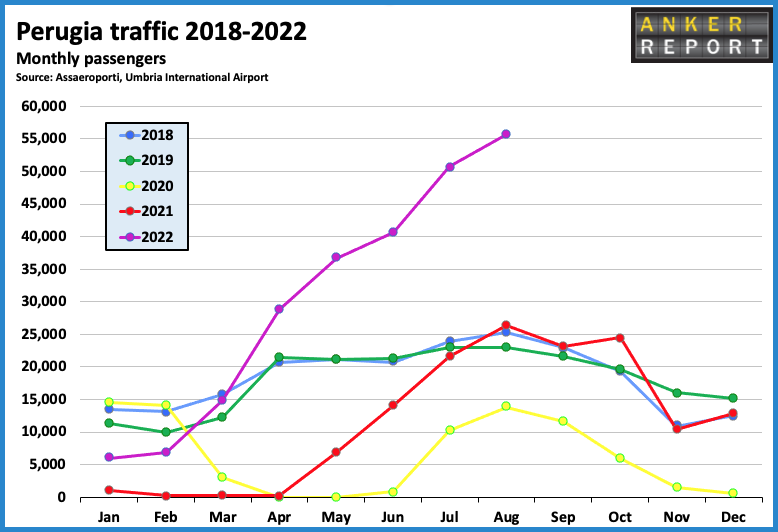 Looking ahead, Wizz Air plans to add a new, 2-weekly service from its base at Cluj-Napoca in Romania starting in December.
British Airways arrived in May
There are now six airlines serving Perugia with Albawings (to Tirana) the only one not already mentioned. Although not a base for Ryanair, the carrier is the leading airline at the airport with 26 weekly departures (out of a total of 39 for all carriers) spread across a network of 10 routes in seven countries. Of the airport's 39 weekly departures, 11 are to London with Ryanair flying 6-weekly to Stansted and British Airways 5-weekly to Heathrow, a route it launched on 26 May this year.
At present the only route with direct competition is Tirana, served 2-weekly by both Albawings (on Tuesdays and Saturdays) and Wizz Air (on Wednesdays and Sundays.