US airports have more routes now than in February 2020; Austin biggest gainer, Atlanta biggest loser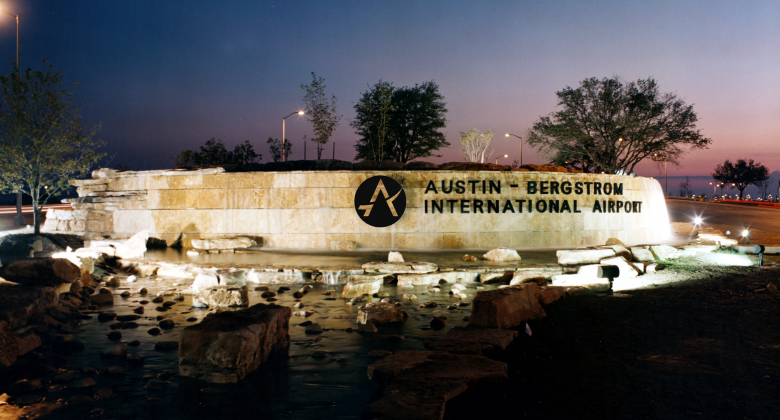 Analysis of Cirium data for scheduled air services from US airports in February 2022 (and pre-pandemic February 2020) shows that while the number of weekly departures from US airports is still down 13% compared with two years ago, seat capacity is down only 6%. Most impressively, the number of non-stop routes on offer from over 600 airports has risen from 7,683 to 7,716 an increase of 33 (or 0.4%).
Austin gains most new destinations
While the total number of routes offered may be remarkably similar to what was on offer two years ago, many airports have seen a significant change in the number of non-stop services offered. A total of 12 airports have seen a net gain of at least 10 destinations. Way out in front is Austin-Bergstrom International Airport in Texas which has seen its network offering increase from 51 destinations to 76, a net gain of 25. Some way behind are Orange County with 17, Charleston with 16 and Nashville with 15.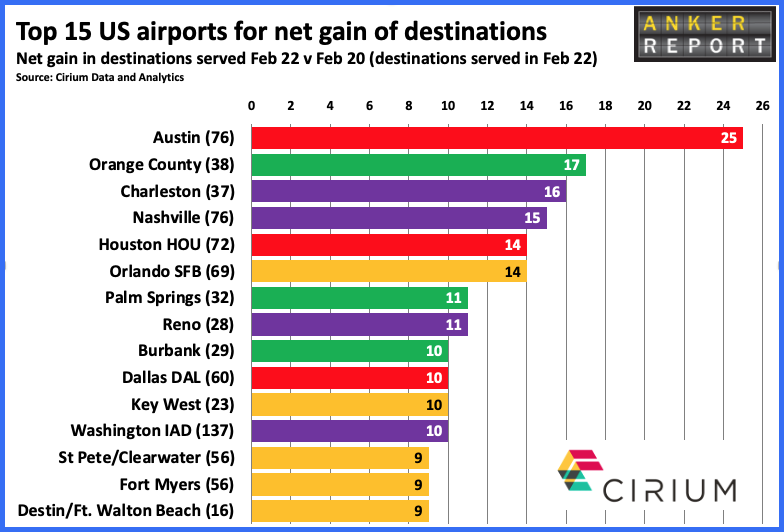 Of the top 15 US airports, five are in Florida (shown in orange), three are in California (shown in green) and three are in Texas (shown in red).
Atlanta sees biggest reduction in network offering
At the other end of the rankings, Atlanta is now serving 201 destinations non-stop, down from 226 in February 2020. That's a net loss of 25 routes. Los Angeles and Philadelphia are the next worst airports by this metric, with both having 22 fewer destinations on offer now than two years ago. The top nine airports in this ranking all served over 100 destinations non-stop before the pandemic hit.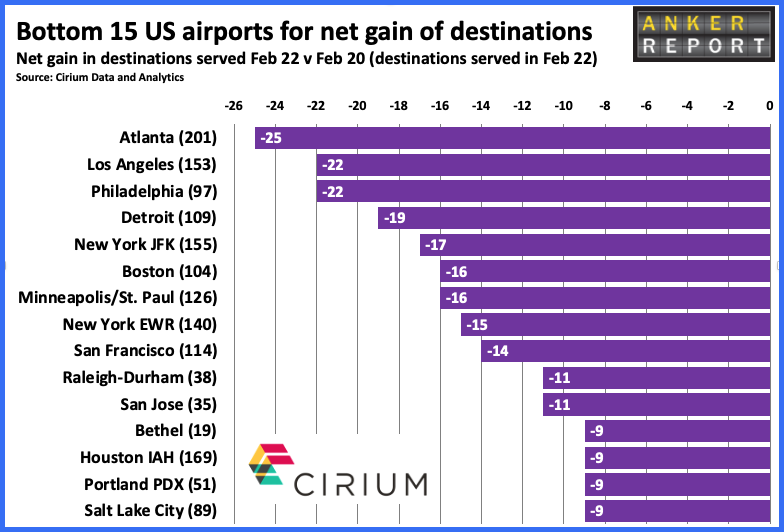 DFW top for most destinations offered
Looking at the airports with the most non-stop destinations, another Texas airport tops this ranking, Dallas/Fort Worth. With flights to 241 destinations, the airport has increased its lead over its nearest rival, Chicago ORD. The top five airports in this ranking are the same as they were two years ago. Charlotte and Miami have both risen two places, while New York JFK has dropped one place and Los Angeles has fallen three places.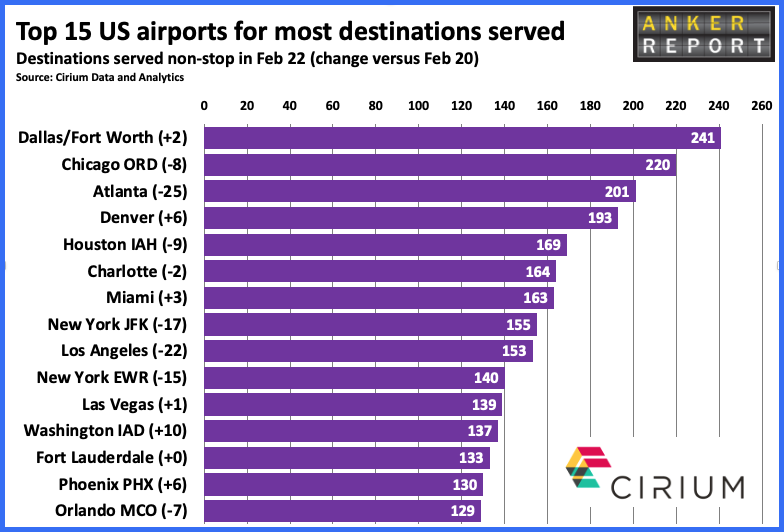 Some 30 airports which had scheduled services in February 2022 no longer have scheduled flights this month. Mammoth Lakes in California had five routes in February 2020, but United has moved its year-round services to Eastern Sierra Regional Airport. Conversely, 13 airports which had no scheduled air services in February 2020, do have flights in February 2022. These include Eastern Sierra Regional Airport, Fort Collins in Colorado, Wilmington in the state of Delaware and several airports in Alaska.