US-Australia capacity still 30% below pre-pandemic levels despite new routes from Qantas and United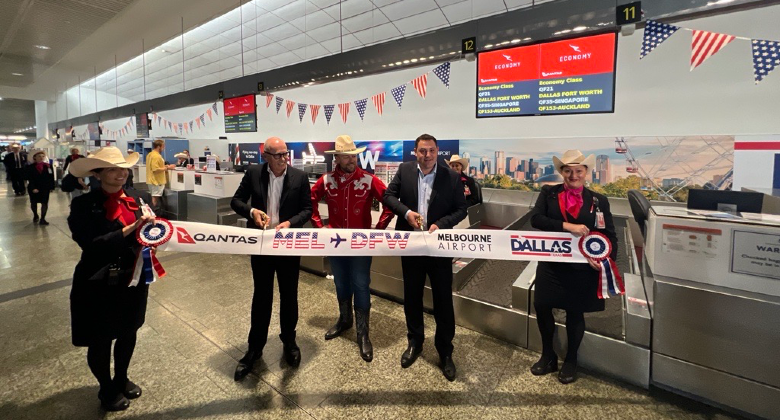 Earlier this month, on 3 December, Australian flag-carrier Qantas began 3-weekly service on the 14,440-kilometre route between Melbourne and Dallas/Fort Worth. This brought to 17 the number of non-stop airline services between the US and Australia. Back at the end of October, United had introduced 3-weekly service between San Francisco and Brisbane.
Between 2004 and 2018, annual seat capacity between the two countries had doubled from just over one million seats to two million. However, with Australia imposing some of the most extreme travel restrictions after the pandemic struck, the market has been slow to recover. Analysis of Cirium schedule data shows that in January 2023 planned seat capacity is still down 30% versus January 2020, while flights are down 24%.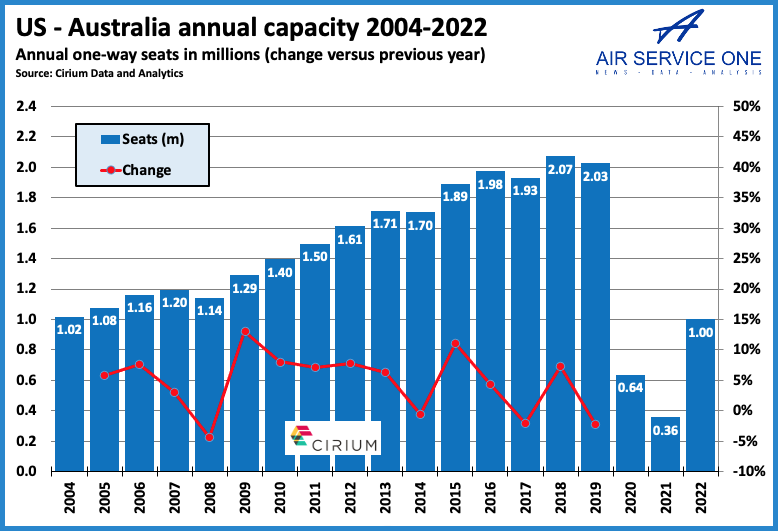 Five US airports have non-stop service to Australia:
A total of five US airports currently have non-stop service to destinations in Australia. They are (weekly frequencies in January 2023 in brackets):
Dallas/Fort Worth: Qantas to Melbourne (3) and Sydney (6)
Honolulu: Hawaiian Airlines to Sydney (5); JetStar to Sydney (3) and Melbourne (2); Qantas to Sydney (7)
Houston IAH: United to Sydney (7)
Los Angeles: American to Sydney (7); Delta to Sydney (10); Qantas to Brisbane (7), Melbourne (5) and Sydney (8); United to Melbourne (7) and Sydney (7)
San Francisco: United to Brisbane (3), Melbourne (7) and Sydney (10)
Back in January 2020 Virgin Australia was operating flights to Los Angeles from Brisbane (6-weekly), Melbourne (5-weekly) and Sydney (daily). In addition, Qantas was serving San Francisco from both Melbourne and Sydney, and Hawaiian was serving Brisbane non-stop from Honolulu.