US has over 6,000 domestic routes; DFW still #1, Nashville sees biggest increase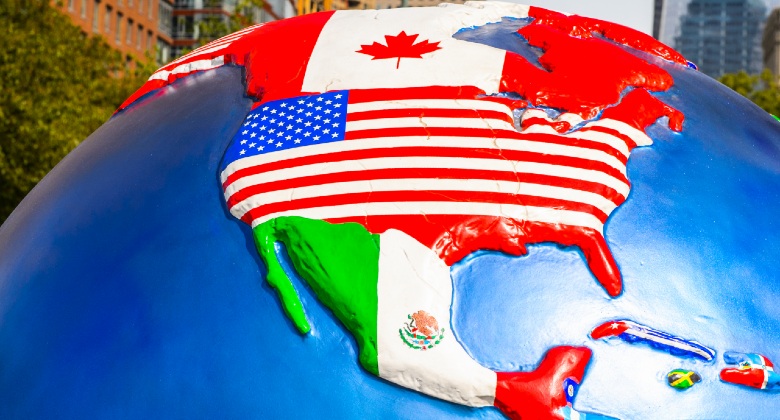 Analysis of Cirium schedule data by Air Service One has revealed that in September 2022 there were 6,309 scheduled domestic routes in the US, spread across almost 600 airports. This compares with 6,281 in September 2019, an increase of just 28, or 0.4%. However, total weekly seat capacity is still down around 5% while the number of domestic flights being operated is down almost 14%. More significantly, over 50 US airports that had at least one scheduled service in September 2019 now do not have any services at all. Many of these are in Alaska where schedule data can sometimes be a little unreliable.
DFW still #1 for domestic routes
The significant decline in business traffic as a result of the pandemic saw US carriers become more experimental with route development, exploring new leisure markets they might not have considered before. Air Service One has identified almost 900 new US domestic routes launched by airlines in 2021. Some of these were already operated by one or more airlines, but many were brand new airport-pairs, not previously connected.
However, despite all this experimentation, the top four US airports for domestic routes has remained unchanged. Dallas/Fort Worth is still number one, followed by Denver, Chicago O'Hare and Atlanta. World Routes host Las Vegas has jumped from seventh to joint fifth while Minneapolis/St. Paul has fallen from sixth to joint eighth.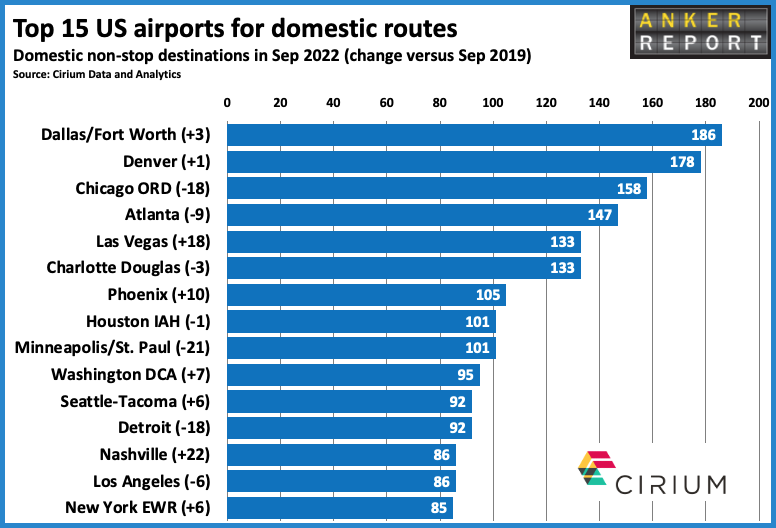 Nashville sees biggest gain
Nashville, the home of country music, has seen the biggest net gain in domestic routes. It is now connected non-stop to 86 US airports, up from 64 in September 2019, a net gain of 22. Las Vegas comes second with 18 additional new routes, helped by the recent launch of several new routes by Breeze. Another city famous for its music scene, Austin, has grown its domestic network from 49 to 64 routes, a gain of 15.
Among the top 20 US airports for biggest net gain of domestic routes, five are in Florida; Destin-Fort Walton Beach, Fort Myers, Miami, Punta Gorda and Sarasota/Bradenton.