Volotea opens new Lyon base with one A319; 29 routes in eight countries now on sale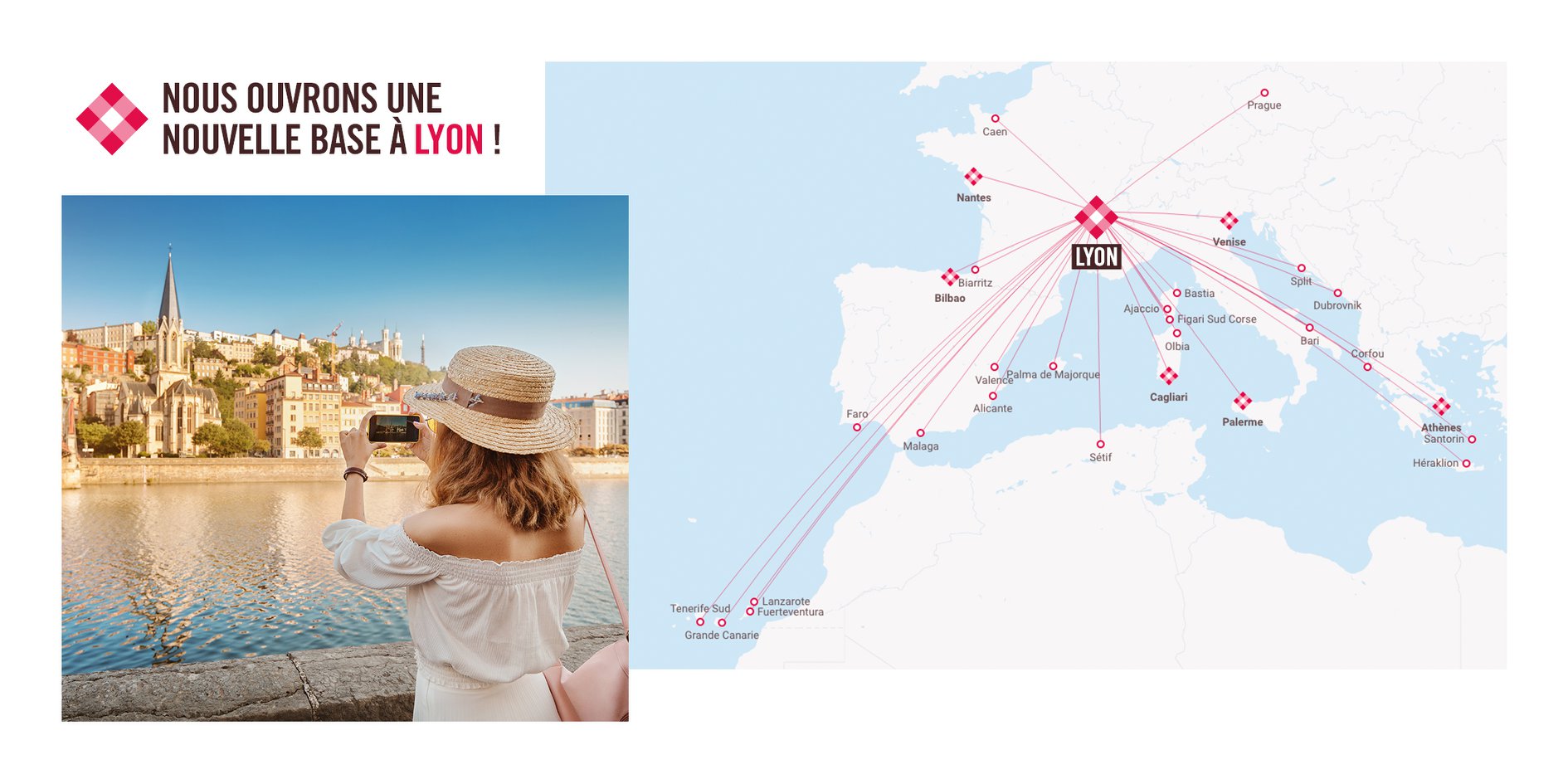 Volotea opened a new base in the French city of Lyon on Wednesday 2 June. It is the airline's sixth base in the country after Bordeaux, Marseille, Nantes, Strasbourg and Toulouse. A single A319 will be based at the airport. Volotea first began serving Lyon in April 2018 and had been planning to make the airport a base last summer, but this was delayed due to the pandemic. A total of 29 routes are currently on sale, of which nine are in Spain, six in France, five in Italy, four in Greece, two in Croatia and one each in Algeria, Czech Republic and Portugal. The following is when Volotea first began serving each destination from Lyon (competitor airlines on route in August 2021 in brackets):
April 2018: Alicante (1), Palermo (2), Palma de Mallorca (3)
May 2018: Cagliari (0)
April 2019: Dubrovnik (1), Prague (0), Split (2), Valencia (1)
October 2019: Venice VCE (1)
July 2020: Ajaccio (3), Athens (2), Bastia (2), Faro (2), Figari (3), Malaga (2)
May 2021: Nantes (2)
June 2021: Corfu (1), Heraklion (2), Santorini (1)
July 2021: Bari (1), Biarritz (2), Olbia (2)
September 2021: Caen, Setif
October 2021: Fuerteventura, Gran Canaria, Lanzarote, Tenerife TFS
April 2022: Bilbao
Many of these routes will operate with just two weekly frequencies. Notable exceptions are the three domestic routes to Corsica (Ajaccio, Bastia and Figari) which will operate 4-weekly this summer. There is plenty of competition on most of the routes Volotea will serve this summer from Lyon, with 11 routes being served by two additional carriers and two routes (Figari and Palma de Mallorca) being served by a total of four carriers.
Will become fourth biggest carrier in Lyon
Based on current schedule data for August 2021, Volotea will now be the fourth biggest carrier at the airport in terms of seat capacity after easyJet, Air France and Transavia. However, given the current general uncertainty regarding future operations, things may still change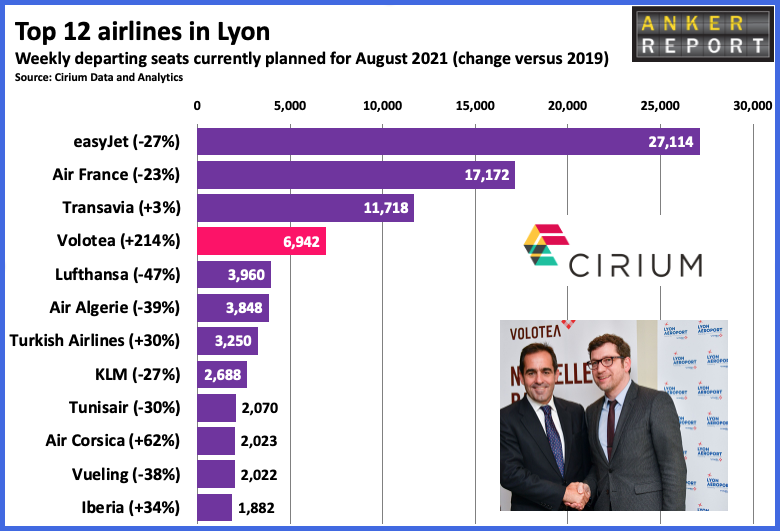 While easyJet has added new routes to Calvi (starting in June) and Lanzarote (in December 2019) since August 2019, Air France has used its low-cost subsidiary Transavia to launch a number of new services this summer. Flights to Palma de Mallorca, Rhodes and Santorini have already started, with Alicante, Bari, Ibiza, Menorca, Olbia and Valencia set to be added by the beginning of July.