Welcome to Perth, Australia's western gateway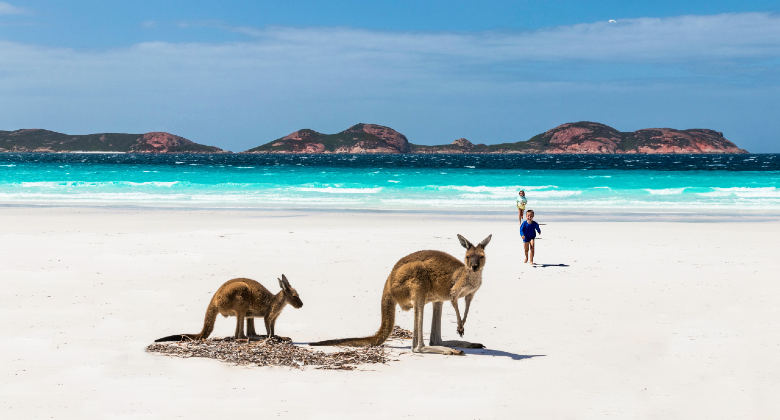 Perth Airport has some surprising stats up its sleeve. For instance, did you know that 17 or the 20 most populous Asian cities are closer to Perth than any other major Australian city? Or that 60 per cent of the world's population lives within a 10-hour flight of the airport?
It's figures like these that have helped Perth become Australia's western gateway to the rest of the world. And with direct flights to Europe, the city has strengthened its credentials as a business and leisure destination in its own right.
Pre Covid-19, the local tourism industry was booming and is starting to bounce back, with visitors coming to explore wine country, have selfies with quokkas and recline on Western Australia's glorious beaches.
With a third of Western Australia's population born overseas and a high per capita average income than the rest of Australia, Perth also has a strong outbound visiting friends and relatives (VFR) and leisure market.
Offering a vote of confidence in the airport this year was Singapore Airlines, which reintroduced its three daily flights from Perth to Singapore. Both Emirates and Qatar Airways have also opted to reinstate their A380 services.
While international and domestic passenger numbers continue to recover, regional capacity is actually up 23 per cent compared to 2019, as of September.
Perth Airport has also been investing in the passenger experience, with the instalment of self-service check-in kiosks, new ramps to the aerobridges, biometrics and self-boarding trials, and a pay-per-use Aspire Lounge.
Planning for a new parallel runway and central terminal precinct is also underway. Meanwhile, on-time performance is improving after ground handlers secured more staff and new technologies were rolled out by more airlines.
"Perth Airport welcomes your enquiries and is committed to providing safe, efficient and cost-effective services supporting future growth and a better customer experience," the airport said.