WestJet will have 15 routes to Europe this summer; 70 weekly flights split between 787s and MAX 8s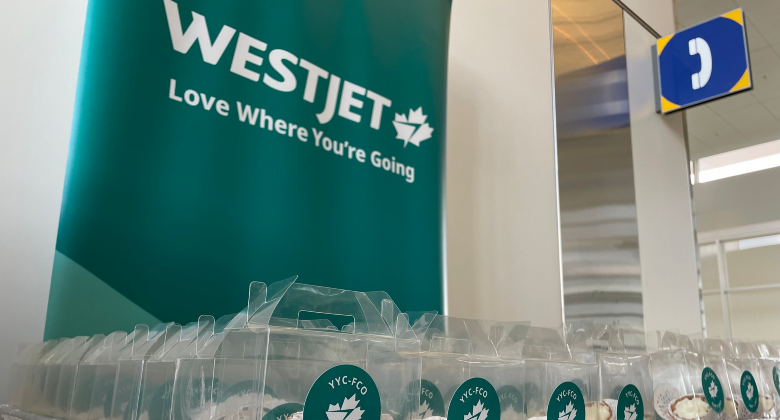 Canadian carrier WestJet launched domestic operations way back on 29 February 1996. Yes, 1996 was a leap year. It would be 18 years before it started flying to Europe. The first such route, started on 15 June 2014, was between St. John's in Newfoundland and Dublin in Ireland, a sector length of 'just' 3,300 kilometres. For comparison, Toronto to Vancouver is 3,355 kilometres. A second European route, between Halifax and Glasgow (4,230 kilometres) was added in May 2015 and still used single-aisle 737-700s.
Widebody service started in 2016
WestJet acquired 767-300s in 2016, which enabled it to launch six more European routes, all to London LGW from Calgary, Edmonton, St. John's, Toronto, Vancouver and Winnipeg. However, the 3,755-kilometre St. John's route was still served using 737s, much to the disappointment of the author who was on the inaugural service from London.
In 2018, WestJet announced it would be getting 787-9s, with the first aircraft delivered in early 2019. It now has six of the type, operating with a three-class configuration with a total of 320 seats. Two more 787-9s are set to join the fleet soon according to planespotters.net. Back in the summer of 2019, WestJet operated 11 European routes with a total of 51 weekly flights:
Calgary: to Dublin (3-weekly), London LGW (daily) and Paris CDG (4-weekly)
Edmonton: to London LGW (1-weekly)
Halifax: to Dublin (6-weekly), Glasgow (6-weekly) and London LGW (daily)
Toronto: to Barcelona (3-weekly) and London LGW (daily)
Vancouver: to London LGW (6-weekly)
Winnipeg: to London LGW (1-weekly)
Of the 51 weekly flights, 29 were to London, nine to Dublin, six to Glasgow, four to Paris and three to Barcelona.
Edinburgh, London LHR and Rome new in 2022
This summer neither Edmonton nor Winnipeg are connected with London. However, six routes have been added since 2019. These are:
Calgary: to London LHR (26 March 2022, 4-weekly) and Rome FCO (7 May 2022, 3-weekly)
Halifax: to Paris CDG (resumed this summer, had operated in S18 but not S19)
Toronto: to Dublin (starting 15 May 2022), Edinburgh (starting 2 June 2022) and Glasgow (starting 20 May 2022)
Some of these routes will be flown by the airline's new 737 MAX 8s. In total, WestJet plans to operate 70-weekly flights to Europe this summer across 15 routes. Cirium data for August indicates that there will be 39 flights using the 787-9s and 31 using the MAX 8s. Gatwick is still the leading airport with 28 flights per week followed by Dublin (13), Paris CDG (nine), Glasgow (seven) and Heathrow (four). Barcelona, Edinburgh and Rome each have 3-weekly WestJet flights.
Last August, WestJet launched a 3-weekly service between Calgary and Amsterdam. However, the route only operated until the end of October and has not been restarted this summer. The only other European routes WestJet no longer operates are from St. John's to Dublin and London LGW.