What can you do in 7 minutes? London Southend has the answer!!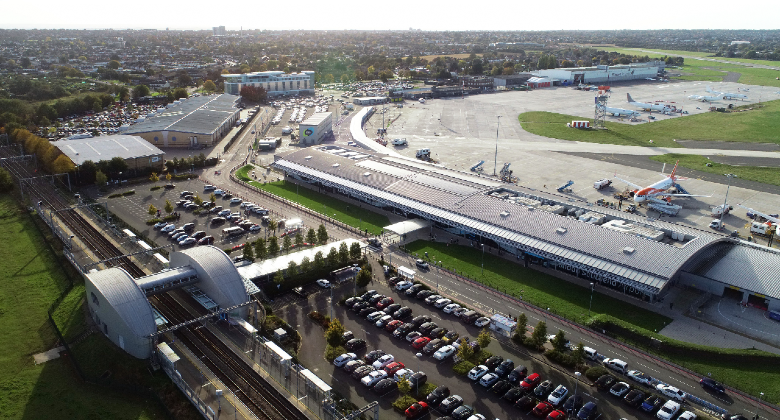 "I have tried to do it twice in seven minutes, but at my age I am not that quick anymore!" confesses Marc Watkins, Route Development Manager at London Southend Airport (LSA).
He goes on to explain what he means: "Air travel often involves navigating a complex and time-consuming process from the moment you arrive at your destination until you reach landside, and nowhere is that more evident than in London's other airports. "However, LSA is different.
Within a mere seven minutes after disembarking from your flight, you can find yourself on a train heading to the heart of the city and stepping out into the capital in just 43 minutes."The airport offers a key advantage with its own train station located just 100 steps from the terminal doors.
Such proximity between the aircraft and the station is a luxury rarely found at London's other airports.
LON capacity crisis…not @LSA
That's not all. As the city's airports continue to move towards full recovery, available slots across London are becoming scarce. This puts LSA in a unique position as a pivotal gateway to the city.
Nigel Mayes, Business Development Director at LSA, adds: "London is full. If you want to grow in the world's biggest aviation market or you are currently not present in London, we are the only show in town."
LSA also prides itself on offering the lowest airport charges in the London area. In addition to these cost savings, the airport also manages its own handling and fuel services - it's one-stop-shop approach ensures further cost efficiency and smooth operations.
Airlines can save on fuel with reduced taxiing time, increased airspace, and a direct flight approach for services from mainland Europe.
Big this winter
As winter approaches, LSA is gearing up to offer its biggest winter programme of routes since 2019 with airline partner, easyJet. The attractive destinations, which include Alicante, Amsterdam, Paris CDG, Geneva and Grenoble, offer passengers a great mix of winter sunshine, city breaks and ski.