Wilmington Delaware has record 14 routes in S23; Avelo to base second aircraft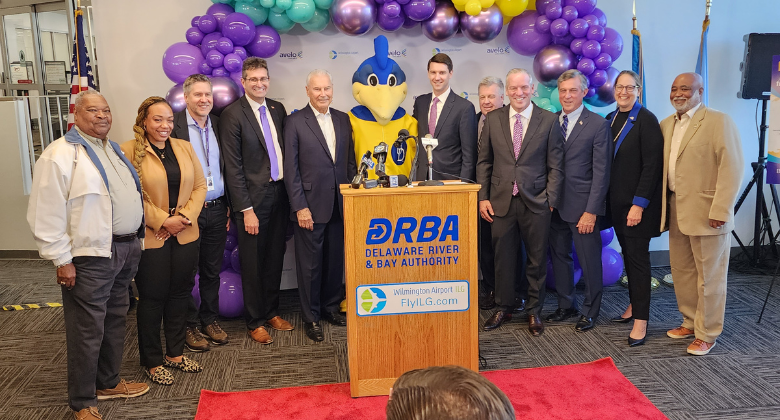 While not the capital of Delaware, the USA's second-smallest state by geographic area, Wilmington is the largest city. Located fewer than 34 kilometres from Philadelphia's airport, it is Wilmington's location which has historically hindered the airport's development. But now it has a record number of routes and seats.
Avelo launched in February 2023
Wilmington is served by one airline – leisure carrier Avelo – which inaugurated service on 1 February 2023 with one based 737-800. Five routes launched in the first four days and the carrier says it carried 25,000 passengers within the first 90 days.
A second based aircraft enables new nine routes to begin in June, for a total of 14 – double Wilmington's previous best. According to Cirium data, this has resulted in 92,300 one-way seats in S23 (and up to 32-weekly flights) surpassing its previous best of 85,200 seats held in S14. Wilmington is now Avelo's fifth-largest airport.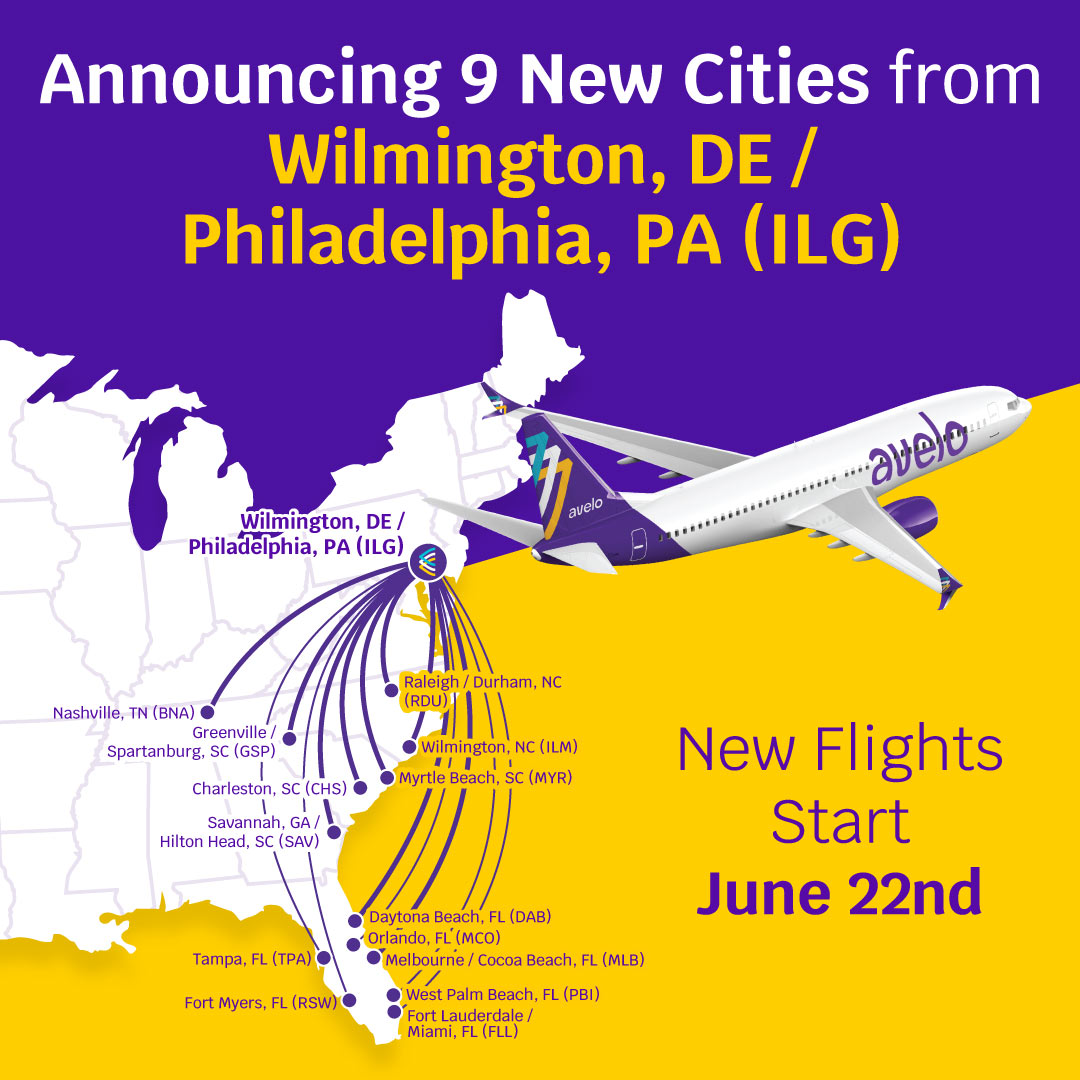 Avelo grows; Wilmington has 14 summer routes
Wilmington's S23 route network comprises flights to five states. With two thirds of capacity (66.6%), Florida is inevitably number one, then South Carolina (15.6%), North Carolina (9.0%), Tennessee (4.5%) and Georgia (4.3%).
Network-wide, Avelo serves eight Florida airports. Seven are from Wilmington: Daytona Beach, Fort Lauderdale, Fort Myers, Orlando MCO, Melbourne, Tampa and West Palm Beach. The sole exception is Sarasota. Only Wilmington and Raleigh Durham are linked to seven, while only New Haven has flights to all eight.
The following figure provides Wilmington's 14 routes ordered by S23 capacity, with the start date shown too. Most are 2-weekly. Notice Wilmington, NC; one of only a tiny number of routes globally between two cities with the same name. Of the 14, only one – Melbourne – is not served from Philadelphia.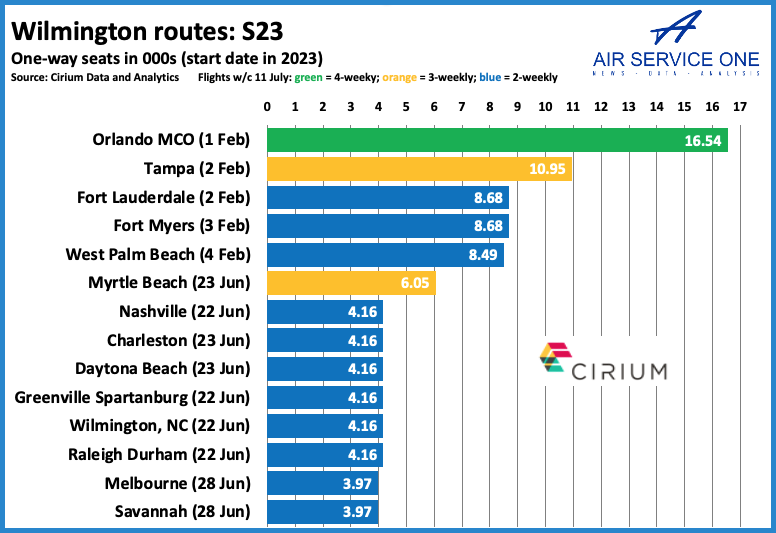 Frontier and Delta previously served the airport
Department of Transportation data tells that, since 1990, Wilmington has also had scheduled flights by Delta (2006-2007) and Frontier (2013-2015, and again 2021-2022). Delta served Atlanta – with all that connectivity – 2-daily using CRJ-200s. Frontier had eight routes, as shown below:
Orlando MCO: July 2013-April 2015; then February 2021-May 2022
Denver: July 2013-October 2014
Chicago MDW: July 2013-October 2014
Houston IAH: July 2013-September 2013
Tampa: July 2013-April 2015
Fort Myers: November 2013-October 2014
Atlanta: April 2014-October 2014
Detroit: April 2014-September 2014