Wizz Air adds Banja Luka in Bosnia & Herzegovina to its network; five routes launched this week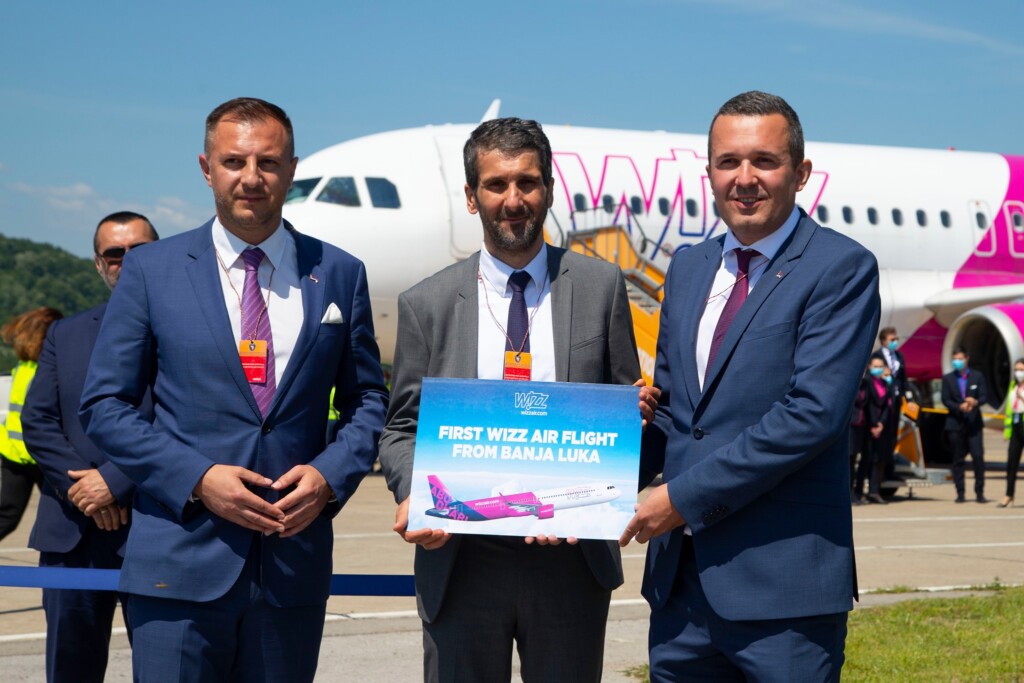 On Thursday 3 June Wizz Air operated its first service to Banja Luka in Bosnia & Herzegovina. The first arrival was from Dortmund in Germany, with further new routes following in a matter of days from Basel in Switzerland (6 June), Stockholm NYO in Sweden (6 June), Malmö in Sweden (7 June) and Eindhoven in the Netherlands (11 June). All routes are set to operate 2-weekly.
Ryanair has been serving Banja Luka since October 2018
Wizz Air becomes the second ULCC to serve Banja Luka, as Ryanair has been present at the airport since October 2018 when it began flights from Brussels CRL, Memmingen and Stockholm NYO. Since then, further routes were added to Berlin (April 2019), Frankfurt HHN (February 2020) and Gothenburg GOT (October 2020). Next month, Ryanair will add more new routes, this time to Milan BGY and Vienna, while in October, Ryanair will shift its Stockholm service to Stockholm ARN.
Back in 2019, Banja Luka handled almost 150,000 passengers and with these new services it will hope to improve on that figure, if not in 2021, then in 2022. Banja Luka is the second largest city in Bosnia & Herzegovina and lies in the north of the country. The city has some impressive religious buildings and is noted for its tree-lined boulevards.