Wizz Air base at Kutaisi in Georgia back to full strength; now serving 22 destinations in 14 countries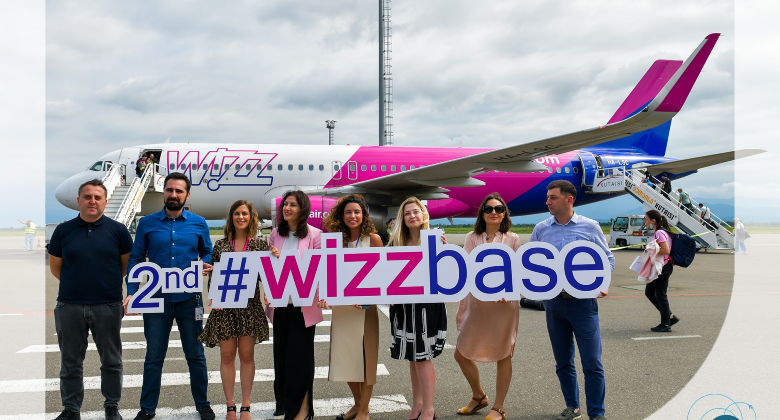 Wizz Air is back to operating a two aircraft base from Kutaisi in Georgia. Having ceased all operations for a while during the pandemic, the ULCC is now back to full strength at the airport and offering non-stop service to 22 destinations. Wizz Air first began serving the airport back in 2013 (from Warsaw WAW) and made the airport a base in September 2016. Since then, it has operated flights, at one time or other, to some 40 destinations.
In 2019, Kutaisi handled a record 874,000 passengers, making it the second busiest airport in Georgia after Tbilisi. Wizz Air resumed service from Kutaisi during July 2021 to six destinations. These were Athens, Larnaca, Memmingen, Milan, Prague and Thessaloniki. During the pandemic the airport merged the old and the new terminals into a single facility. It should be capable of handling over two million passengers per annum.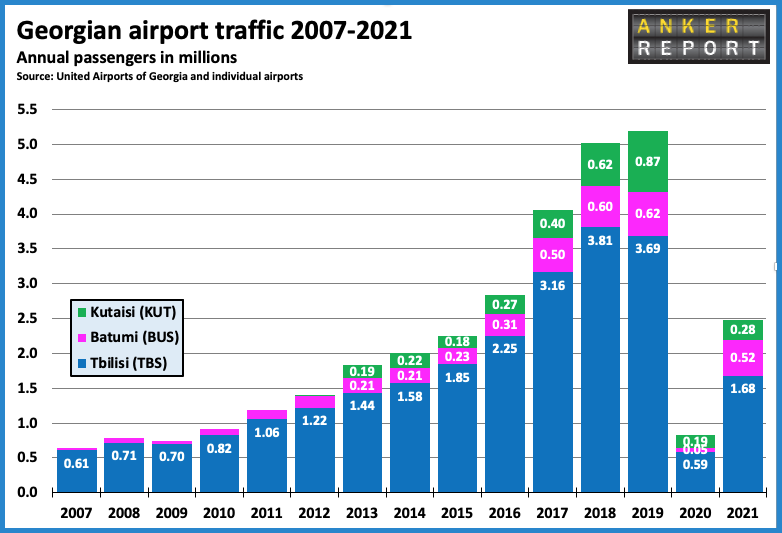 Wizz Air's most recent new route from Kutaisi was to Abu Dhabi. This 3-weekly service, operated by Wizz Air Abu Dhabi, launched on 15 December 2021. The last new routes before that were added in December 2019. The airline's 22 routes this summer are spread across 14 different countries:
Austria: Vienna
Cyprus: Larnaca
Czech Republic: Prague
Estonia: Tallinn
France: Paris BVA
Germany: Berlin, Dortmund, Memmingen
Greece: Athens, Thessaloniki
Hungary: Budapest
Italy: Milan MXP, Rome FCO
Latvia: Riga
Lithuania: Vilnius
Poland: Gdansk, Katowice, Krakow, Warsaw WAW, Wroclaw
Spain: Barcelona
UAE: Abu Dhabi
Some of the destinations no longer served include Bari, Basel/Mulhouse, Bologna, Brussels CRL, Bucharest, Copenhagen, Eindhoven, Frankfurt HHN, Hamburg, Karlsruhe/Baden-Baden, Kaunas, London LTN, Naples, Pisa, Poznan, Sofia and Venice TSF. As a result, there are currently no non-stop flights from Kutaisi to Belgium, Bulgaria, Denmark, Netherlands, Romania or the UK.
Former home of Georgian parliament
Kutaisi lies around 220 kilometres north-west of the capital Tbilisi and competes with the coastal resort city of Batumi for the status of Georgia's second city. It lies on the Rioni River and has a population of around 140,000. Between 2012 and early 2019 the city housed the Georgian parliament in a futuristic domed building.