Wizz Air has added 11 airports in 2023 but cut 60+ since launching in 2004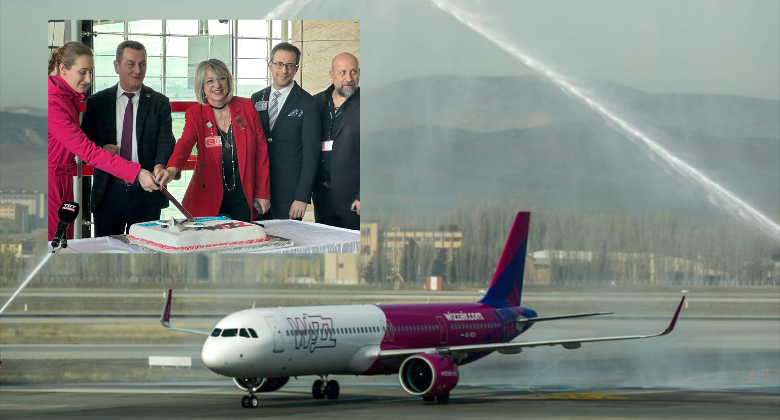 Wizz Air Group airlines carried 27.4 million passengers between January and June 2023, up by an astonishing 52.2% versus 2019. An additional 9.4 million passengers were transported. However, the number of seats filled reduced from 92.9% to 90.8%. Traffic did not keep up with added capacity, primarily a consequence of its huge growth during the pandemic. This mainly saw much intra-Western Europe flying, along with the creation of Wizz Air Abu Dhabi.
11 airports added in 2023
According to Cirium schedules information, Wizz Air plans to serve 193 airports in Europe, North Africa, the Middle East, Central Asia and the Caucasus between July and December 2023. Some 11 were added this year, which include two brand-new airports – Romania's Brasov and Egypt's Cairo SPX – at which Wizz Air is among the first users.
Ankara from Abu Dhabi (19 January)
Bilbao from Warsaw WAW (27 March) and Vienna (13 June)
Bishkek from Abu Dhabi (1 June)
Brasov from London LTN (1 September) and Dortmund (2 September)
Cairo SPX from Rome FCO (15 June), Milan MXP (15 June), Budapest (31 October), Abu Dhabi (1 November)
Istanbul IST from London LGW (28 March), London LTN (28 March), Budapest (31 March), Iasi (4 April)
Luxembourg from Bucharest (14 June), Rome FCO (25 July)
Marsa Alam from Milan MXP (9 January)
Medina from Abu Dhabi (15 February)
Tashkent from Abu Dhabi (25 January)
Trieste from Tirana (3 July)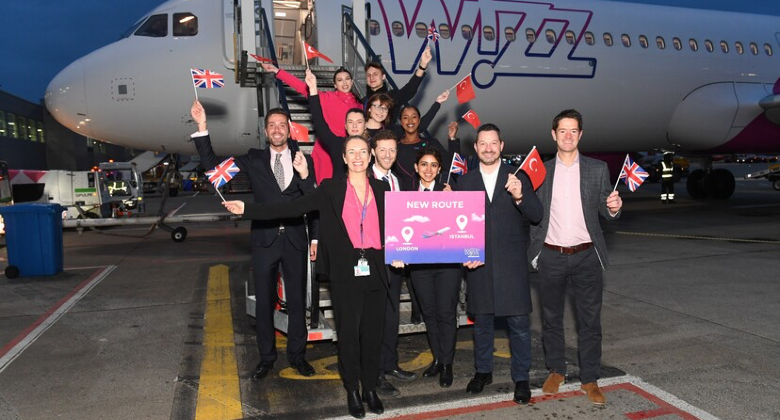 Trieste becomes Wizz Air's 26th Italian airport
On 3 July, Wizz Air launched Trieste, the first time the airport – very close to the Slovenia border – has been part of its network. Its only route is Tirana, which is served 2-weekly using the 239-seat Airbus A321neo. It is the first time since 2013 that the 700-kilometre route has been served. It was previously operated by Albania's Belle Air, and its equipment included the ATR 72.
Wizz Air now serves 26 airports in Italy, up from 14 in July-December 2019. It is due to Italy being the centre of Wizz Air's expansion in the pandemic period. The ULCC has four million more departing seats from Italy in these few months than it did in 2019. It serves Albania from 19 of Italian airports, now including Trieste.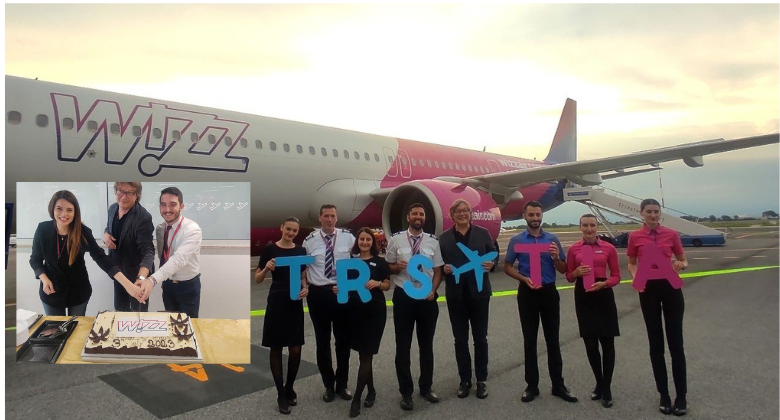 65 airports are no longer served (some suspended)
Using Cirium to compare airports that had Wizz Air at any point between its launch in May 2004 and June 2023 shows that 65 are no longer served, as detailed below. For straightforwardness, these include airports where it simply switched to another airport serving the same city and those which have closed, or which no longer accept airlines. It also includes airports it is currently unable to serve due to the Ukraine war, many of which will return in time – including in Ukraine and Moldova.
The list does not include airports, such as Mattala in Sri Lanka, that were announced but did not begin. Also, those which were temporarily served due to another airport's runway works, such as Helsinki and Tbilisi. Finally, yes – Wizz Air did serve London STN, decidedly Ryanair's territory, but only between 2007-2008 and only from Katowice.
Austria: Salzburg
Croatia: Osijek, Zagreb
Czech Republic: Brno, Pardubice
Egypt: Luxor
Finland: Tampere
France: Bordeaux, Grenoble
Germany: Berlin SXF, Frankfurt, Hannover, Leipzig, Lübeck, Saarbrücken, Weeze
Gibraltar
Greece: Kavala
Hungary: Balaton
Ireland: Cork
Israel: Ovda
Italy: Cagliari, Cuneo, Forli
Moldova: Chișinău
Morocco: Casablanca
Netherlands: Amsterdam, Groningen, Maastricht
Norway: Bodø, Harstad/Narvik, Molde
Poland: Warsaw WMI
Romania: Arad, Bucharest BBU
Russia: Krasnodar, Kazan, Moscow VKO, St Petersburg
Spain: Girona, Gran Canaria, Lanzarote, Menorca
Sweden: Gothenburg GSE, Skellefteå, Stockholm VST
Türkiye: Bodrum, Istanbul SAW
Ukraine: Kharkiv, Kyiv IEV, Kyiv KBP, Lviv, Odesa, Zaporizhzhia
UAE: Dubai DWC
UK: Belfast BFS, Bournemouth, Coventry, Cardiff, Doncaster, Glasgow, London SEN, London SEN, Prestwick, Teesside