Wizzing from Wales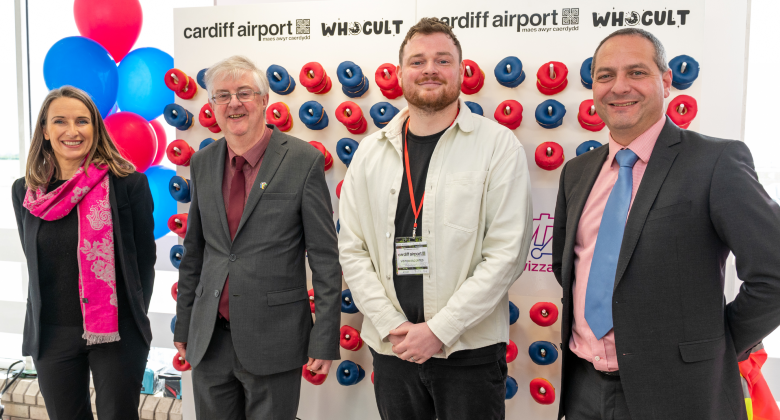 Last month saw Wizz Air UK open its fourth base in the UK, when the ULCC commenced services from Cardiff Airport on 8 April. "We're delighted to welcome the opening of the Wizz Air base, as it marks a real turning point for the airport in its post-Covid recovery revival plans," said Marc Watkins, Aviation Development Manager at Cardiff Airport. "We're also excited to see the impact that Wizz Air's particular business model will bring to the airport – as there are low-cost carriers and then there are ultra-low-cost carriers, like Wizz Air. What having a ULCC at your airport usually means is that a new demographic of passenger will be able to access air travel from Cardiff that perhaps hadn't been able to fly before. This is because of wider appeal of Wizz Air's ultra-low fares."
The UK arm of the ULCC behemoth has based a single A321 at CWL, operating to nine destinations in Cyprus, Egypt, Spain, Greece, Portugal in 2022. "Our hope is to see a second based unit from Wizz Air UK next summer, and perhaps some inbound routes from Central and Eastern Europe," suggests Watkins.
Vueling's 10th anniversary
April was a month of real festivities for Cardiff, as the airport also celebrated a significant milestone with another of its LCC partners. "It was great to have a double celebration last month when we commemorated with our valued partner Vueling its 10th anniversary of flying to Wales," says Watkins. The IAG family airline recently reconfirmed its commitment to the Welsh capital city airport by enhancing its existing Paris Orly service from twice-weekly to three times weekly for S22.
Farming in Bergen
While in Bergen this week Watkins has specific objectives. "My brief is very clear – farming first, hunting later. So for the immediate future I will be working to ensure that those airlines that have already invested in Cardiff are well-looked after." In 2022 TUI, KLM, Wizz Air UK, Ryanair, Vueling, and Loganair have already developed programmes to operate 18 of the 52 routes that were previously paused due to Covid. "The demand for travel in Wales is high and for the 2.5 million people living in Southern Wales, Cardiff is their nearest and preferred airport," concludes Watkins.